Attention, readers of my first book, Sugar Shock.
This is the last call for any ideas on what to include in my next book.
I'm now making last-minute changes and editing to my next book, The Sugar Shock Diet,which will be released next year by Hay House. (Here's the original announcement.)
My next book will provide you a simple, six-week mind-body-spirit plan that will allow you to easily cut back on those quickie carbs so you can shed excess weight, boost your libido, increase your energy, and much more.
Please, dear readers of Sugar Shock, as I'm doing final rewriting and editing for Sugar Shock Diet, tell me what you'd like to see included.
What would make your life easier and sweeter?
Please tell us now, on this Sugar Shock Blog, and on the Facebook Smart Habits Fans Page what you'd like to see in this next book.
Please follow and like us: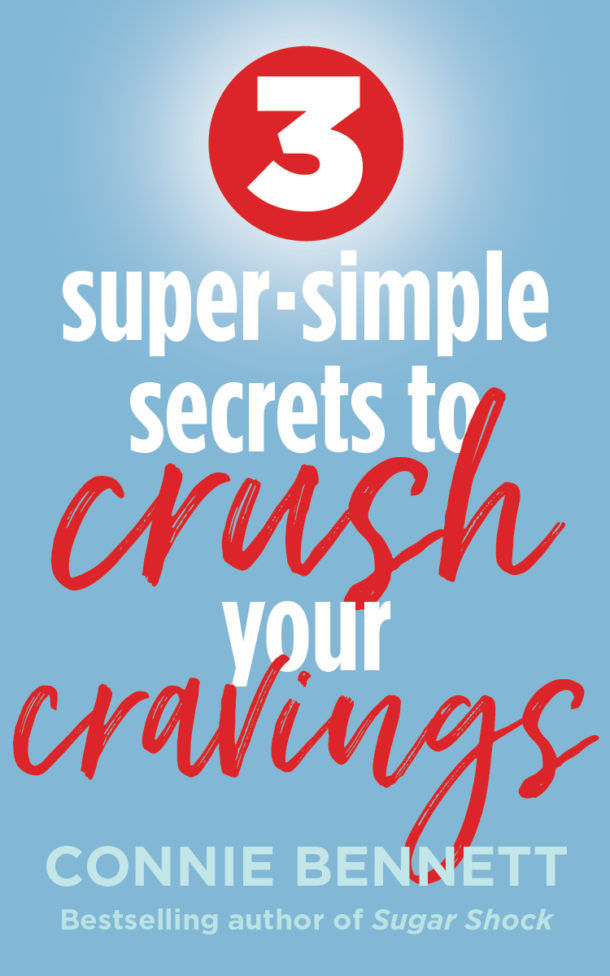 Get Your FREE Cravings-Crushing, Quick-Start Guide!
Do your cravings make you frustrated, frazzled and overweight?
Get Your FREE download now to Crush Your Cravings, starting today. 
This fun, fascinating, science-based, Cravings-Crushing, Quick-Start Guide will whisk you away from temptation for sugary, salty, fatty junk non-foods and and into the glorious, delicious, liberating world of self-control.
Welcome to the Cravings-Crushing Community. 
Please tell us here, on this blog, which of these tools you like best.