Do you have a favorite sugar-free, gluten-free recipe? Sugar Shock Blog readers would love to get it. See below on how to submit a recipe.
Rubbed Kale with Butternut Squash (Sugar-Free Recipe)
Low-Carb & Weight Loss Dream: The NoOodle or The Miracle Noodle with Glucomannan
Kale Chips from the Institute for Integrative Nutrition
Bakeless Apple Tart, Courtesy of Natural Health Magazine
Seared Scallop with Cucumber Salad from Frank Giglio
Roasted Root Veggies from Susan Rubin
3 Thanksgiving Recipes from Pamela Morgan
Get more Sugar-Free Recipes on my website.
Share your Favorite, Tasty Sugar-Free, Gluten-Free Recipes.
Sugar Shock Blog readers want to test out your tasty recipes. Please give our readers your favorites now.
Important Guidelines: Please note that we do NOT post recipes containing sugar, corn syrup, honey, agave, brown rice syrup, or evaporated cane juice. These are all sugars. By the word "sugar," we mean all sweeteners, even so-called natural ones. Stevia is the only exception. 
We prefer to post recipes that use natural ways to sweeten a dish such as cinnamon, nutmeg, cooked sweet potato or yam, a piece of a banana, or possibly Stevia.
Spread the word to your sugar-free friends. Tell them to share their Tasty, Sugar-Free, Gluten-Free Recipes.
Please follow and like us: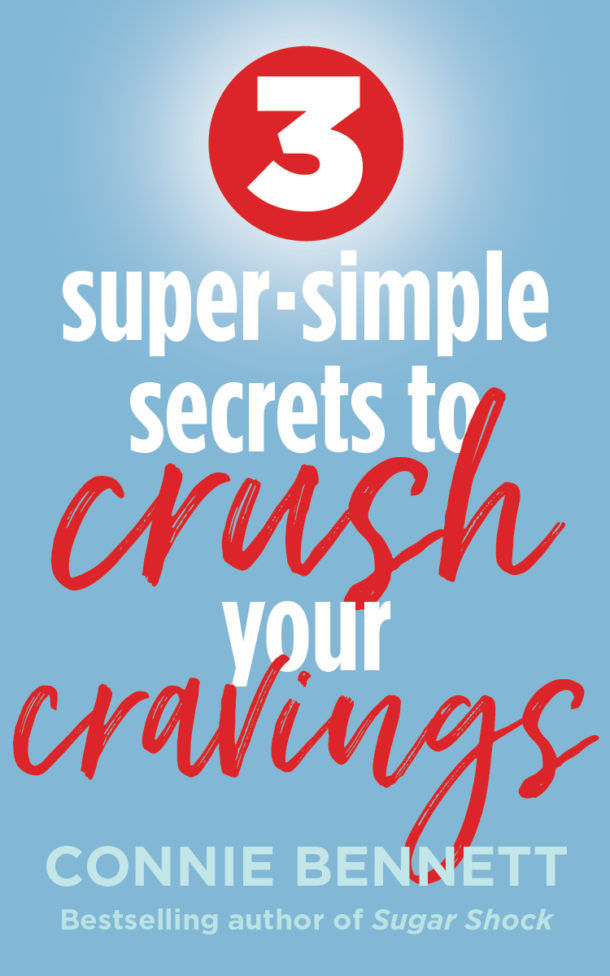 Get Your FREE Cravings-Crushing, Quick-Start Guide!
Do your cravings make you frustrated, frazzled and overweight?
Get Your FREE download now to Crush Your Cravings, starting today. 
This fun, fascinating, science-based, Cravings-Crushing, Quick-Start Guide will whisk you away from temptation for sugary, salty, fatty junk non-foods and and into the glorious, delicious, liberating world of self-control.
Welcome to the Cravings-Crushing Community. 
Please tell us here, on this blog, which of these tools you like best.