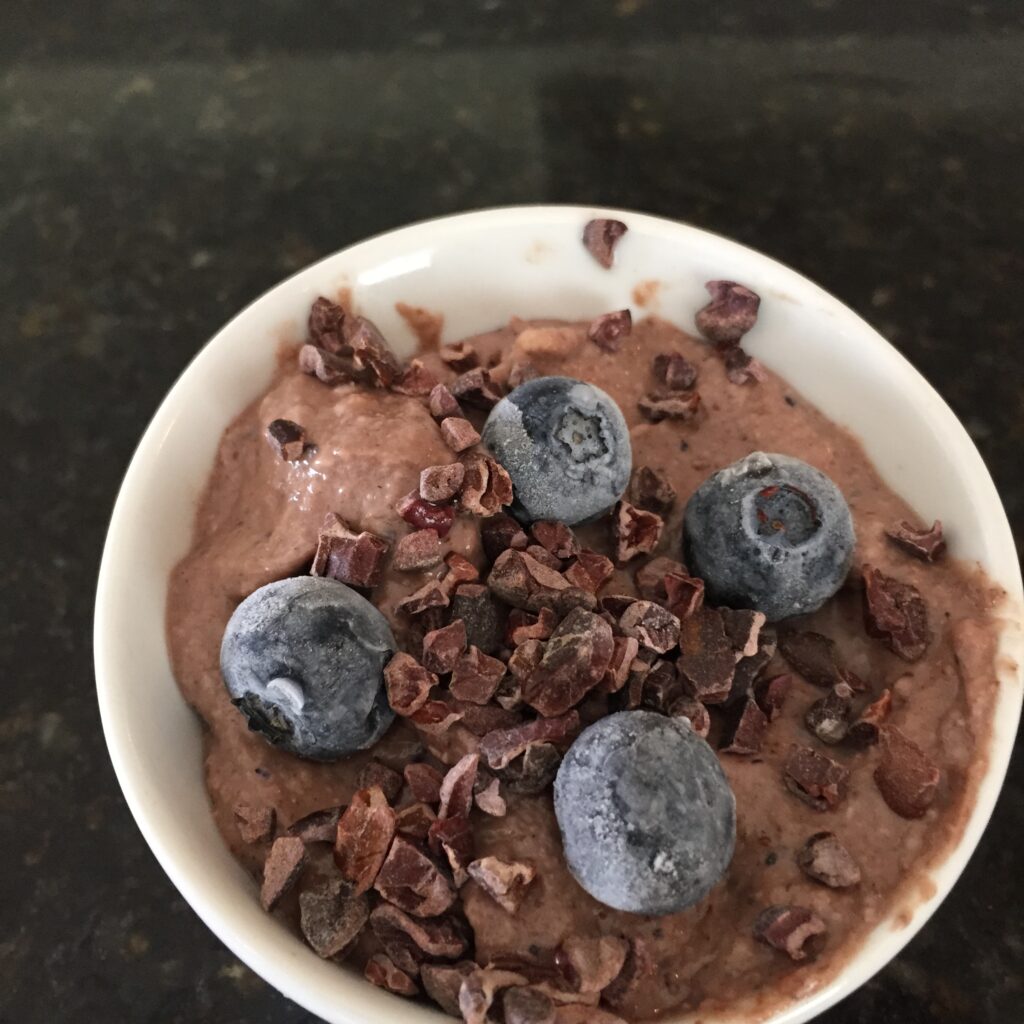 Dessert lovers, I bring you good news.
Soon, you'll get recipes for tasty, nutritious, sugar-free, gluten-free, dairy-free desserts, which also do NOT contain potentially harmful artificial-sweeteners or, for that matter, any other sweetener, besides those produced by nature.
Creating healthy, but scrumptious desserts has been a pet project of mine, which, unfortunately, due to a variety of deadlines, I've had to shelve many times over the years. (Ever since I first quit sugar and other sweeteners on doctor's orders in 1998, I've been gathering or concocting delicious, sugar-free, dairy-free, gluten-free desserts.)
Soon, I'll be sharing some of these Sweet, Sugar-Free Desserts with you.
You're invited to give sweet input, too.
[shareable cite="Connie Bennett, Sugar Shock Blog"]Share your sugar-free, dairy-free, gluten-free, artificial-sweetener-free recipes.[/shareable]
Please share your sugar-free, dairy-free, gluten-free, artificial-sweetener-free recipes below.
For now, see a photo of one of my recent creations: Sugar-Free, Cacao-Cado-Chia-Blueberry Mousse.
Read on for guidelines to submit your recipe.
Guidelines to Share Your Sugar-Free, Gluten-Free, Dairy-Free Dessert Recipes
Each recipe must be original. Your creation also must be:
Sugar-free.
Free of sweeteners of any kind. That means NO agave, NO honey, NO xylitol, NO barley malt, etc.
Dairy-free
NO artificial sweeteners
Soy-free (or only use better sources such as tofu).
You can include stevia, but make sure to provide a way the dish can be prepared WITHOUT stevia, because many people find that stevia triggers their desire for more sweets.
Please note that your recipe is accepted, it may be featured in an upcoming ebook that I will give out for free on this website/blog.
My goal is to show people worldwide that you can enjoy tasty, sugar-free, guilt-free desserts, which won't send your blood sugar levels soaring and plummeting.
If you like, you'll get credit for your recipe, along with your website or blog URL, if you have one.
For now, just post below the name of the recipe and how to make it. Then, my Office Manager will get in touch with you.
Although we need you to include your email address, be assured that we will not publish it.
Submit your recipe in the Comments section below, under my Bio box.
When you provide your recipe, also include any blog or website URL that you'd like listed. We'll be in touch. Again, we will not publish your email address.