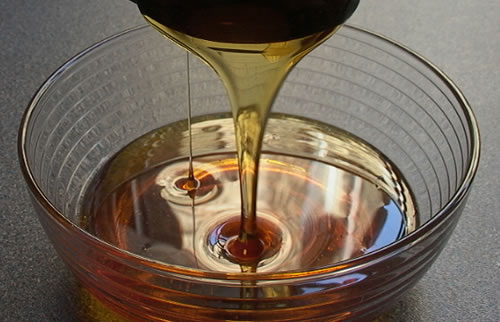 One of my closest friends—a smart, health-conscious, exercise enthusiast—recently texted me questions about alternative sweeteners while she was planning to create a healthy dessert for a birthday dinner party.
"What about agave?" she texted me.
"No! The Worst!" I text-replied.
She was perplexed.
"Is agave low-glycemic or not?" she text-quizzed me.
"It doesn't matter," I answered.
"High in fructose…. Will send you articles soon."
[shareable cite="Connie Bennett, Author, Sugar Shock "]Stay away from agave, because it's very high in fructose… maybe even more than high fructose corn syrup. [/shareable]
My friend's questions alerted me that it was time to do another Sugar Shock Blog post to Clear the Agave Confusion and to warn people that it's not safe.
Over the years, I've repeatedly tried alerted people to agave's dangers.
First, I wrote about it in my book, Sugar Shock! 

Then, I've done blog posts about agave, such as in late 2008,  then in April 2009,  May 2009,  December 2009 and March 2010.
Unfortunately, many label-reading shoppers, health experts and even chefs at ostensibly healthy restaurants are still suffering from massive Agave Confusion, which has been persisting for years.
I'm now determined to again do my part to Clear the Agave Confusion. Here are 7 Sour Facts About Agave:
Agave is a non-GRAS (Not Generally Recognized Safe) product that is essentially highly refined fructose, which is metabolized in your body like high fructose corn syrup (HFCS).
Agave has "twice the intensity and sweetness of high-fructose corn syrup," according to food and beverage formulator Russ Bianchi.
  Over-consuming fructose — and hence, agave — has been linked with a host of health ailments, including heart disease, insulin resistance, cancer, obesity, metabolic syndrome, fatty-liver disease, and weight gain, topics I addressed in this this episode of my Gab with the Gurus Show.
Agave may be worse for you than high fructose corn syrup (HFCS) because it's so high in fructose.
Agave may not be from the Mexican cactus plant, according to experts, because there's been a shortage of blue agave, which is also used to make tequila.
High fructose corn syrup may be added to agave or even swapped for it, according to observers.
 In short, agave is one the sweetener that has most often duped many in the health food industry. (Darn, on many occasions over the years, I've had to turn down desserts or not buy them, because they added agave.)
Yes, as my friend pointed out, agave nectar has a low-glycemic index, and it's that fact, which leads many consumers to erroneously believe that it's healthy. But that low-GI figure is because agave s primarily composed of fructose, as in the substance you find in high-fructose corn syrup.
[shareable cite="Connie Bennett, Author, Sugar Shock and Beyond Sugar Shock"]Yes, agave is low on the glycemic index, but that doesn't make it healthy.[/shareable]
Fortunately, in recent years, the word has been spreading about agave's dangers, unlike in December 2006, when I raised questions about the sweetener in my book, Sugar Shock! At the time, I was one of a handful of people speaking out about agave's safety.
So I repeatedly tried to set the record straight by doing Sugar Shock Blog posts in late 2008,  April 2009,  May 2009,  December 2009 and March 2010.
Thankfully, though, in recent years, a number of other health experts have joined me in discussing the dangers of agave.
In March 2008, Julie Deardorff, a Chicago Tribune journalist I greatly admire, because she's often ahead of the curve, wrote one of the first articles to raise questions about agave. (Thank you, Julie!)
In November 2008, Natural News published this article, "Agave Nectar, the High Fructose Health Food Fraud" from writer Rami Nagel, author of Healing Our Children.
In November 2008, popular health expert Kevin Gianni spoke out against agave on his Renegade Health Show, and he asked, "Is There Corn Syrup in Agave Nectar?" (Go, Kevin!)
In April 2009, the Weston Price Foundation's Sally Fallon and author Rami Nagel headlines an article, "Agave Nectar: Worse Than We Thought."
In July 2009, Dr. Joseph Mercola called agave a "Triumph of Marketing Over Truth."  (Dr. Mercola's comments were quite astute.)
In October 2009, Kevin wrote and talked on his Renegade Health Show about Agave Nectar Clinical Trials Stopped Due to Severe Side Effects in Diabetes.
Then, in his article for Living and Raw Foods, "The Truth about Agave Syrup: Not As Healthy As You May Think," John Kohler revealed that "those within the industry who I have spoken to at various trade shows… say that some of the agave syrup is "watered down" with corn syrup before it is exported to the USA." This is done, he explains, because agave syrup is expensive and high fructose corn syrup is cheap. (He was reiterating what I'd d heard before but hadn't published yet  because I hadn't found additional verification.)
Then, in April 2010, respected nutrition expert Dr. Jonny Bowden also came out against agave syrup. Go, Jonny!
Respected Dr. Joseph Mercola spoke out against agave again, calling it worse than high fructose corn syrup, arriving at the same conclusion I'd voiced before.
In recent years, other notable people have come on board, too:
Dr. Andrew Weil also finally spoke out against agave, in his post, What's Wrong With Agave. (I'm not a fan of maple syrup, as he suggests.)
In Feb. 2014, Dr. Mehmet Oz, once an agave fan, reversed his previous stance in a post, Agave: Why We Were Wrong. (Yeah! I disagree, however, with his honey recommendation. More about that later.)
In addition, Authority Nutrition includes agave among 6 Healthy Sugars that Can Kill You.
So, please, I urge you, if you care about your health, stay away from agave.
 Question: Do you eat agave? Until reading this article, what did you believe about agave? Share your thoughts in the Comment section below, underneath the About box. And make sure to warn your agave-loving friends by sharing this article on Facebook or Twitter using the social media buttons below or above this post.