Wow, it's my blogiversary. For 15 years now — ever since 2005, two years before publication of my first book, Sugar Shock — I've been dedicated to educating and entertaining readers of my blog with eye-opening, helpful tips, insights and info.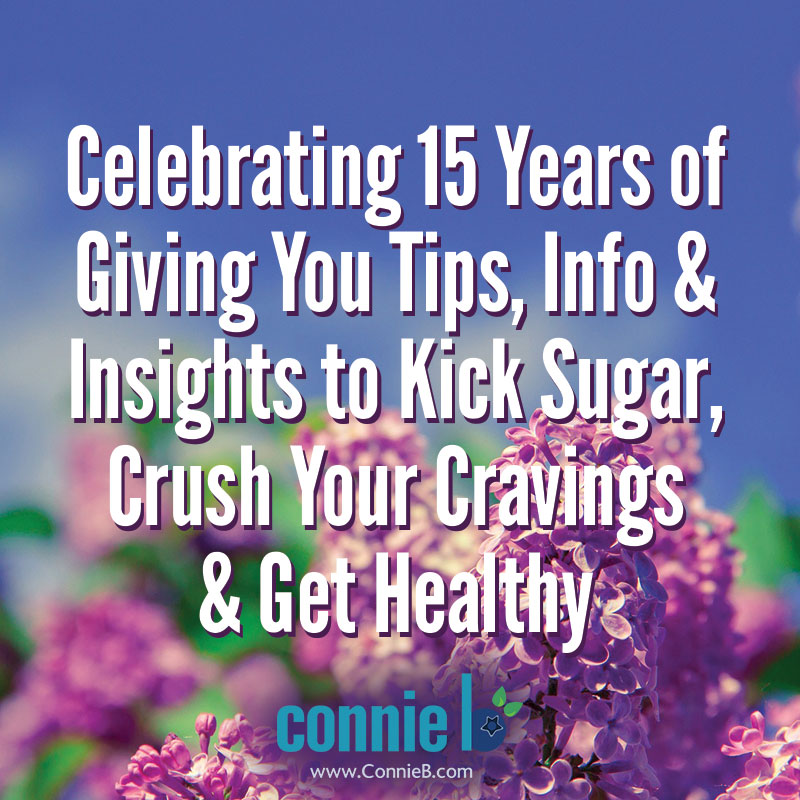 Join me in a trip down memory lane. Here's the very first Sugar Shock blog post in early June 2005.
Over the years, I've written about a wide variety of health topics, including sugar addiction, health trends and tidbits and more recently (as in the past two years) about cravings. In fact, every week I post tips, information or insights to Crush Your Cravings or motivate you. (That's why I call them either Cravings-Crushing Monday or Your Motivating Monday.
Here are some of my Craving-Crushing Monday posts:
Another recent addition to this blog is a new section of Shareable Images and Cartoons. You can get a new shareable image every Thursday.
Now, here are some other popular posts.
Help to Shop
Other Health Related 
Weight Loss Assistance
Musings and Commentary
Holiday Help
The Sour Scoop About Sugar
The Fallacy of Diet Foods
Tips to Let Go of Sugar or Peel off the Pounds
Humorous Takes on the News
Social Media
Woo-Hoo, Feel-Good Tunes
Listen to Guests on My Gab with the Gurus Shows
Other Health Posts
Other