This year, I finally remembered on the actual day.  Today is my official Sugar-Free-iversary. In 1998 — that's eighteen years ago — I said bye-bye to sugar on doctor's orders.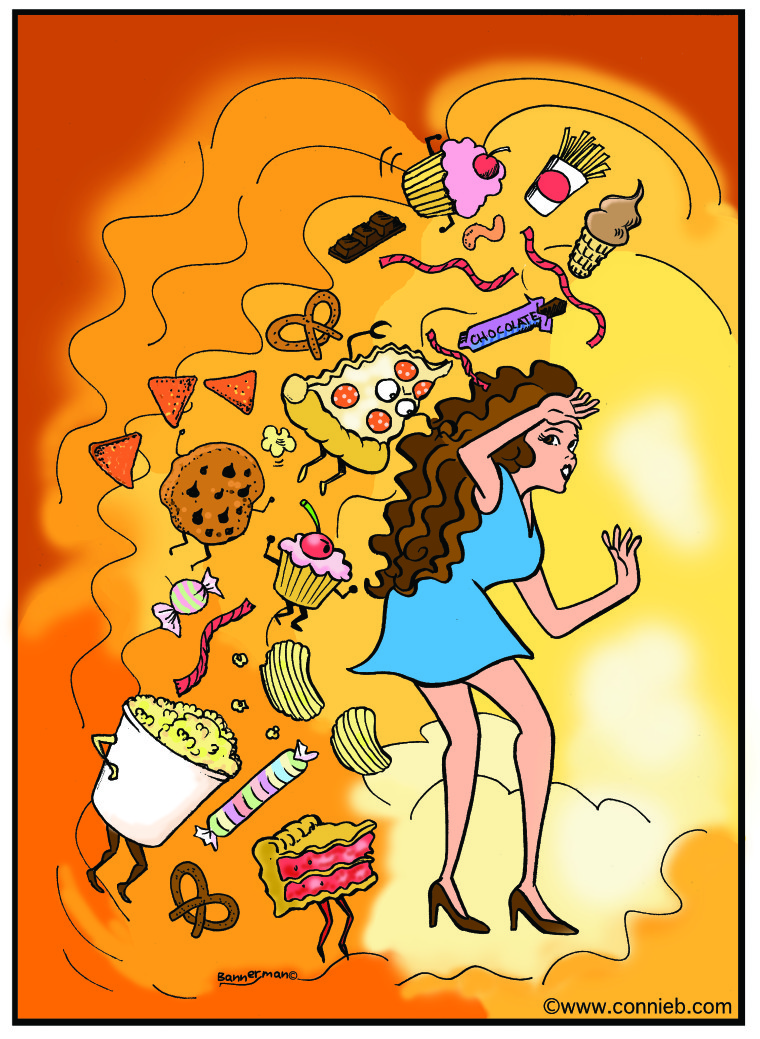 As I think about my 18 years of being mostly sugar-free, here are some lessons I've learned.

1)  Being a Sugar and Carb Addict was a Big Blessing.
It's taken me a while to reach this conclusion, but if I'd never hit rock bottom as a sugar addict, I never would have discovered the joy, peace and calm that I now derive from treating my body with the respect, love, and appreciation it deserves.
In short, because I once treated my poor body so badly and mindlessly, quickly shoved processed carb crap into my mouth, I now relish putting nourishing foods into it.
2) It's Horrible to Feel Like a Sugar Slave!
Being addicted to sugar is one of the most awful feelings imaginable. I never ever want to go back there again. That thought has helped to keep me on the sweet sugar-free path.
If I gave into sugar, I would feel powerless, trapped, and disappointed with myself.
And I'd feel much like Cartoon Connie above. Crazy Cravings for junk food galore would be hounding and haunting me all the time. But, thankfully, no more.
Whenever I've been tempted–which just doesn't happen much anymore, I remember that Sweet Freedom is super delicious.
3) To Strive for Perfection is Pointless. But 90 Percent is Possible.