Music, as you know, can calm you down, help you tune in, and invigorate you.
In short, music is tremendously healing
Indeed, music can and should be a vital part of your journey to health and wellness.
For my part, after my mother died, listening to lots of music really helped me to break through my grief, shock, PTSD, despair, anxiety, turmoil, etc.
Indeed, The Power of Music is astounding and far-reaching, as Elena Mannes reveals in her book of the same name, on NPR and to audience members at the Westport Library.
For instance, did you know that music can lower stress, reduce depression, help your heart health and protect your metal sharpness?
Today's Woo-Hoo, Feel-Good Tune — a feature I revived yesterday on my Facebook fan page after my much-needed healing hiatus — is the awesome "Bliss of Healing," from the Pure Heart Ensemble.
While at the Chopra Center recently to see Elizabeth Gilbert, Joan Borysenko, and, of course, Deepak Chopra, I discovered this enticing CD.
As you'll find, this melody is very, very soothing and healing. Pass it on.
And join us on my Facebook fan page for more great Woo-Hoo, Feel-Good tunes
Please follow and like us: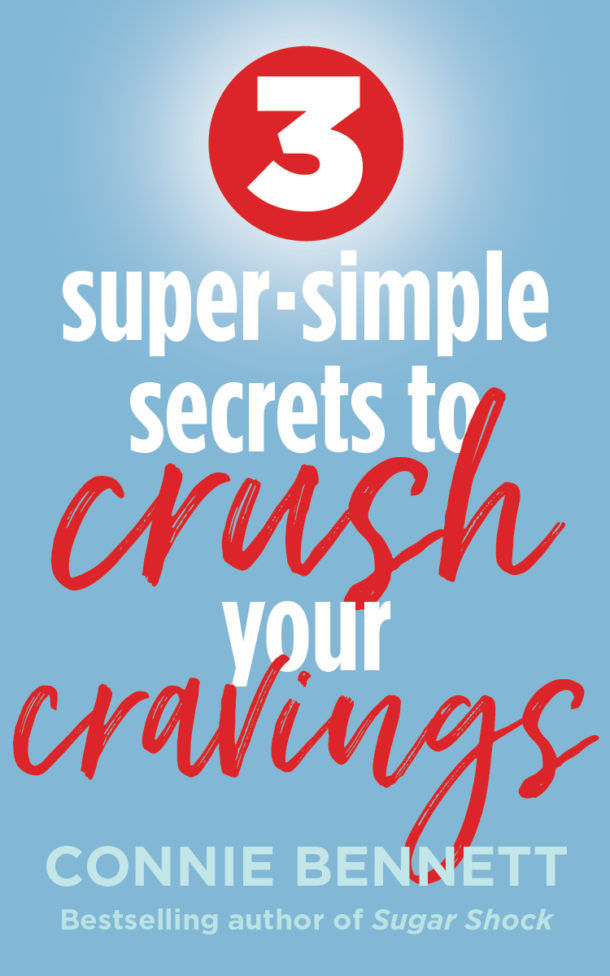 Get Your FREE Cravings-Crushing, Quick-Start Guide!
Do your cravings make you frustrated, frazzled and overweight?
Get Your FREE download now to Crush Your Cravings, starting today. 
This fun, fascinating, science-based, Cravings-Crushing, Quick-Start Guide will whisk you away from temptation for sugary, salty, fatty junk non-foods and and into the glorious, delicious, liberating world of self-control.
Welcome to the Cravings-Crushing Community. 
Please tell us here, on this blog, which of these tools you like best.