Millions of people are craving sweets and processed carbs and suffering from a blood sugar condition that just doesn't get enough press.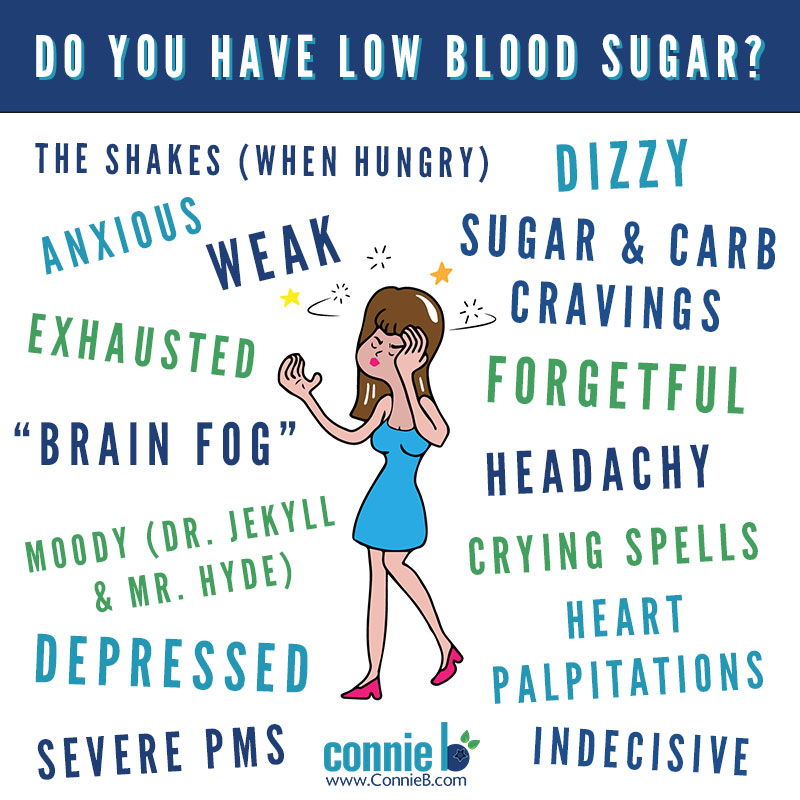 I'm not talking about pre-diabetes or type 2 diabetes.
Rather, if you feel moody, tired, or confused, you may have low blood sugar or hypoglycemia.
The good news is that, unlike diabetes, in most cases, you don't need insulin or other medication.
What's so easy about hypoglycemia is that it's very easy to manage, as I've discovered. (My condition is why I quit sugar in the first place.)
So, take a look at the list below to discover if you have any of these symptoms.
Which, if any, of these symptoms of hypoglycemia or low blood sugar do you have?
Exhaustion
Sudden fatigue
Nervousness
Anxiety
Irritability & moodiness
Waking up with a "hangover"
Weakness
Faintness
Headaches
Difficulty concentrating
The shakes (when hungry)
Mental confusion ("fog" on the brain)
Crying spells
Depression
(more…)