When did sweets or carbs first call out to you? Were you but a child or teen when you first felt a strong pull to those processed "treats"?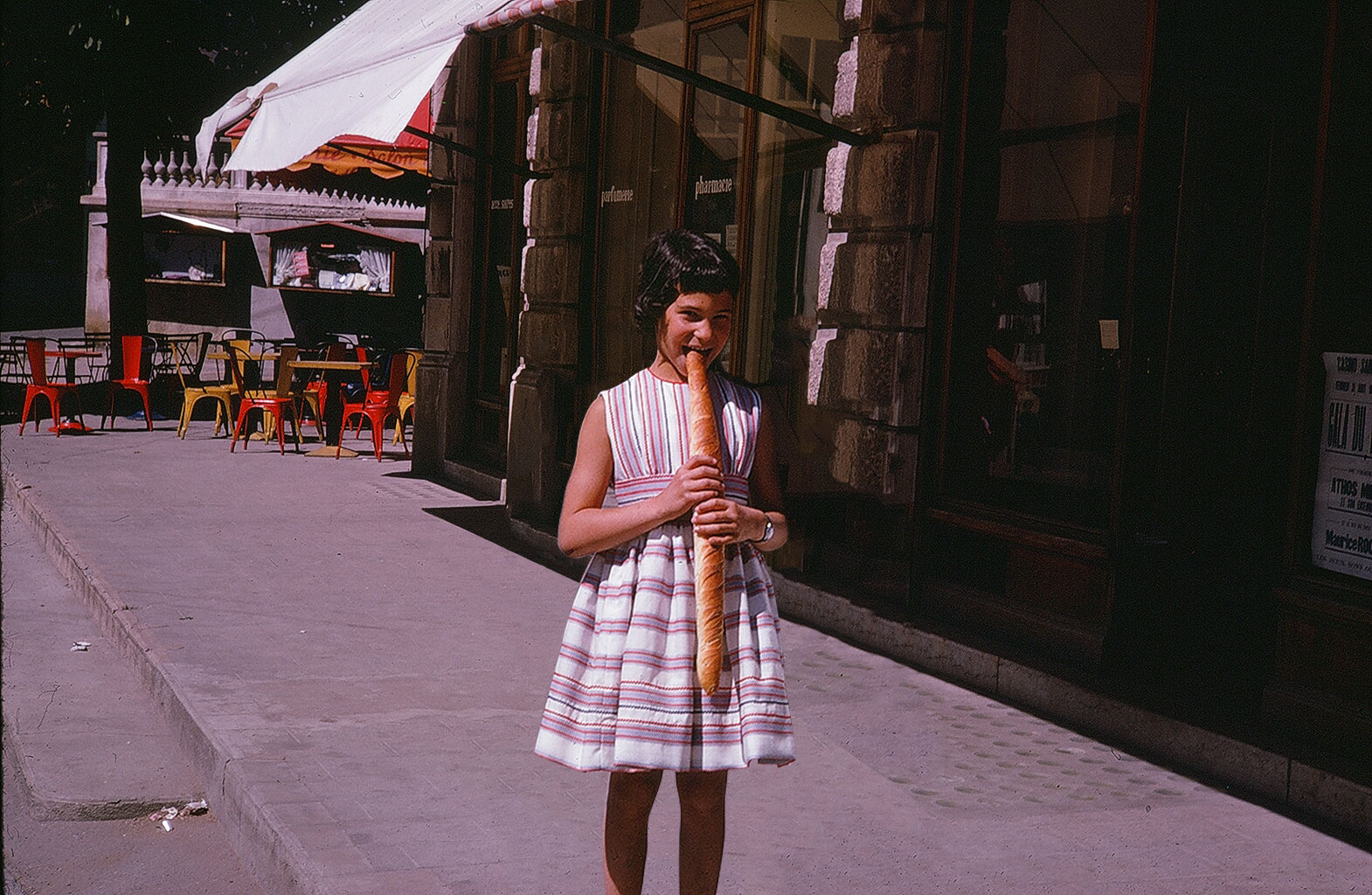 Apparently, carbs first captivated me when I was but a child.
Indeed, about a year or so ago, while organizing my late Mom's photos, I found this entertaining photo of me utterly entranced with this huge roll of French bread!
My goodness — the loaf of bread was about a third my size!
Ah, this image brings back memories. While traveling with my family in France, I so fell in love with French bread, more French bread, Camembert cheese and and also Toblerone chocolate .
Join the Conversation: What is your first memory about sugar or carbs? Were you sad or glad when you turned to these "treats"?