Is your weight getting you down because the scale keeps reading too high?
Well, like many of today's hottest celebrities, you have a chance to get advice from Harley Pasternak on how to trim down and lose weight.
That's right! Today, Tuesday, July 15 at 3 pm on the Gab With the Gurus Radio Show, you can join the company of people like Eva Mendes, Mandy Moore, Alicia Keys, Halle Berry, Kanye West, Orlando Bloom, Jane Fonda, Rachel Weisz, Zack Braff, Brendan Fraser, Robert Downey, Jr., Sophia Bush and Benjamin Bratt, who've all benefitted from Harley's advice.
So tune in Tuesday, July 15 (at 3 pm Eastern) — or listen live later — to the Gab With The Gurus Radio Show, when Harley, author of the bestselling 5-Factor Diet, will share tips galore on how to lose weight and get fit without feeling hungry or deprived.
My other guest will be motivational speaker and spiritual-life coach Victoria Moran, author of Fat, Broke and Lonely No More and nine other books, including Creating a Charmed Life.
Victoria, a popular speaker and spiritual-life coach, will offer her spiritual, practical take on weight loss and how she's been able to maintain her 60-pound weight loss (her dad was a diet doctor and her mother a fitness expert).
"I know what it's like to wrestle with the size of your body and size of your bank account, and to believe that Mr. Right is no more real than Mr. Clean," Victoria says. "But I also know how to change these things, for the better and for keeps."
Listen to the interviews on my Gab With the Gurus Radio Show either live on Tuesday at 3 p.m. Eastern or later. Just visit www.GabWithTheGurus.com or go to www.BlogTalkRadio.com/GabWithTheGurus.
Please follow and like us: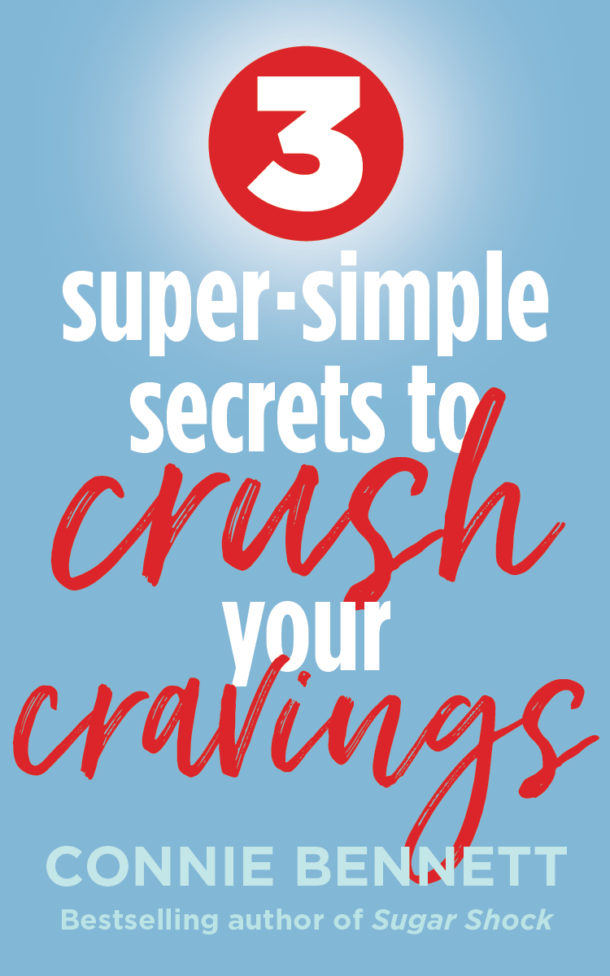 Get Your FREE Cravings-Crushing, Quick-Start Guide!
Do your cravings make you frustrated, frazzled and overweight?
Get Your FREE download now to Crush Your Cravings, starting today. 
This fun, fascinating, science-based, Cravings-Crushing, Quick-Start Guide will whisk you away from temptation for sugary, salty, fatty junk non-foods and and into the glorious, delicious, liberating world of self-control.
Welcome to the Cravings-Crushing Community. 
Please tell us here, on this blog, which of these tools you like best.