I had the most amazing two nights of sleep despite the highway traffic nearby, thanks to my new Tranquil Moments® Sound Therapy Machine from Brookstone.
What intrigues me is that the sleep-sound machine is allegedly based on more than 23 years of scientific research. What's more it is reportedly "a natural sleep aid that will help you achieve deeper states of sleep, relaxation and renewal."
I'm having fun checking out the various sounds, which use five nature soundscapes and seven engineered sounds developed by the Center of Neuroacoustic Research.
This morning I had a chance to read the catalogue and Brookstone description, which promise sounds based on Delta, Alpha, or Theta brainwaves "coaxing your brain to `match' these frequencies and enter healthier states of repose."
You can listen to 12 preprogrammed sounds, from a summer chorus of crickets to NASA recordings. I didn't even use the 30-, 60- or 90-minute auto shut off. Instead, I just let the machine lull me to sleep and when I woke up (because nature called), I would switch sounds.
Anyway, I'm feeling so well rested. In other words, I highly recommend this machine.
By the way, did you know that research shows that if you get enough and high-quality sleep, you stand a better chance of losing weight?
Learn here how to get Brookstone coupons.
Please follow and like us: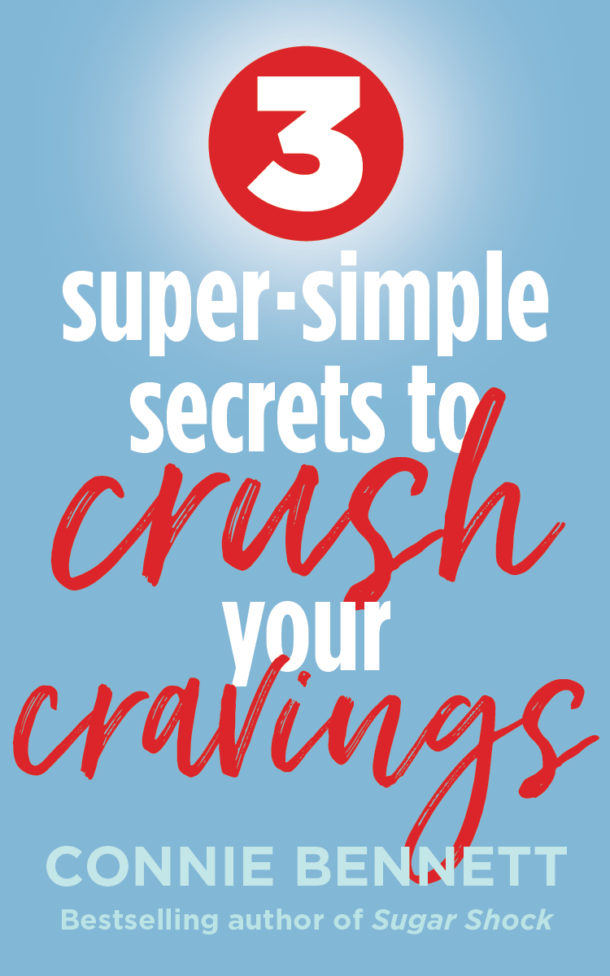 Get Your FREE Cravings-Crushing, Quick-Start Guide!
Do your cravings make you frustrated, frazzled and overweight?
Get Your FREE download now to Crush Your Cravings, starting today. 
This fun, fascinating, science-based, Cravings-Crushing, Quick-Start Guide will whisk you away from temptation for sugary, salty, fatty junk non-foods and and into the glorious, delicious, liberating world of self-control.
Welcome to the Cravings-Crushing Community. 
Please tell us here, on this blog, which of these tools you like best.