Would you like to use one or more of our fun Sugar Shock Cartoons on your blog, website or elsewhere?
Sure, feel free to share them… But first, see these Cartoon Permission Guidelines below.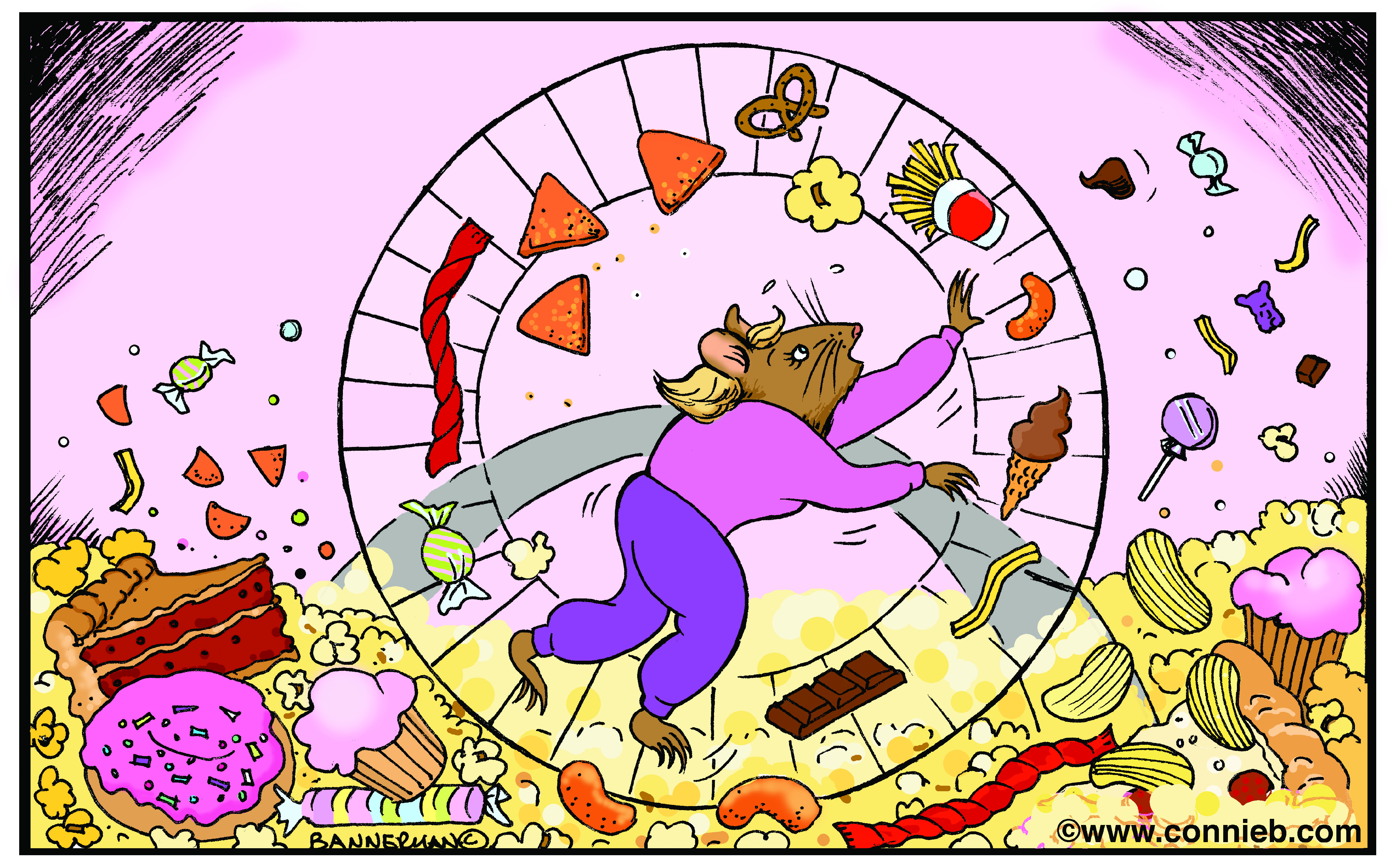 Here are some permissions guidelines you need to know before you reprint any cartoons.
Permission Guidelines: How to Run a Sugar Shock Cartoon on Your Site, Show
You're granted specific, limited permission to reprint Sugar Shock Cartoons on websites or blogs, in magazines, newspapers, books, in talks or slide shows, movies, or other media, but you must adhere to the following "professional courtesy" conditions:
Cartoon creator Connie Bennett and artist Isabella Bannerman should be conspicuously credited.
Use the following whenever you reprint a cartoon: "Reprinted with permission from health and sugar expert Connie Bennett's website, ConnieB.com.
Cite the specific web address where you find the cartoon. (This should be listed directly below or adjacent to the cartoon in a conspicuous manner. If on the web, the link must be clickable.)
You may NOT use this cartoon in a disparaging context or manner.
You may NOT charge for this cartoon.
ConnieB.com retains all ownership, rights and copyrights.
Reprint rights may be revoked, without notice, on a case by case basis, if reprint courtesy is, in our opinion, abused.
To select the best Sugar Shock Cartoons for your needs, see a list here of all Sugar Shock Cartoons used, with links to all the images.