Does your sugar habit make you gain weight, moody, depressed, tired, and frustrated?
If so, join my free upcoming teleseminar/webinar, 7 Fast-Track Secrets to Release Your Sugar Addiction & Shed Excess Weight, on Thursday, May 19 at 8 pm EST.
In our program, you'll discover:
1) What one activity will help you lose weight and it doesn't involve food. (It also will help you to reduce sugar cravings.)
2) What one word DOOMS your goal to quit sugar and/or lose weight. (Just get rid of that word, and you can kick your success mentality into action.)
3) What one main element is missing from most diet programs.
4) What expectation can doom your dieting success.
5) Why your Sugar Addiction is a Blessing, not a Tragedy. (I know — that sounds strange!)
6) What 3 types of foods can help with sugar cravings. (And what to do if you absolutely have to eat sugar.)
7) What one simple shift can help ensure kick-sugar and weight loss success.
Plus, you'll also have a chance to listen to one or two Sugar Kickers talk about how life changed dramatically
after letting go of their sugar addiction.
To participate in this exciting program in which you learn 7 Fast-Track Secrets to Break Free of Your Sugar Addiction and Excess Weight, just sign up here.
Please follow and like us: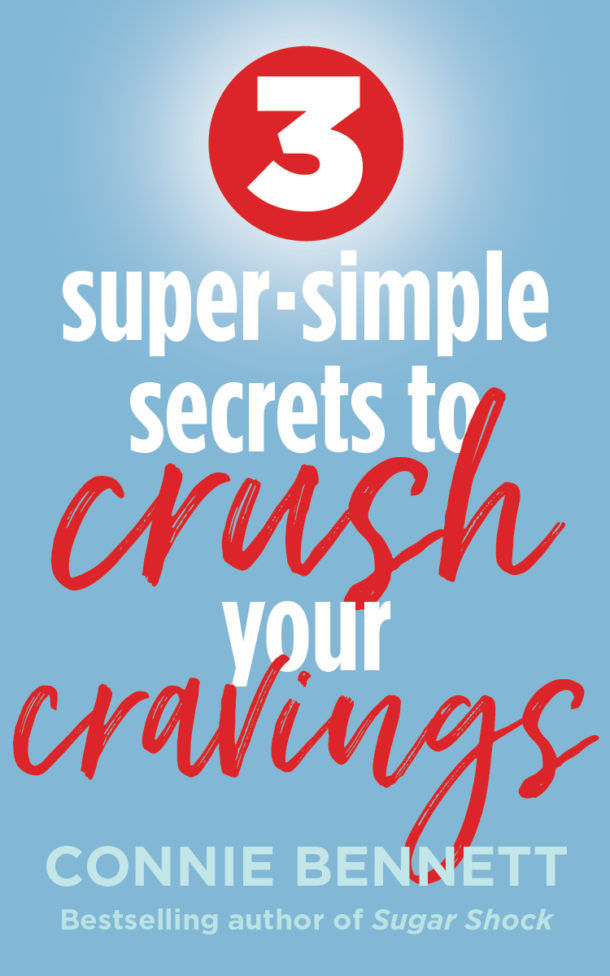 Get Your FREE Cravings-Crushing, Quick-Start Guide!
Do your cravings make you frustrated, frazzled and overweight?
Get Your FREE download now to Crush Your Cravings, starting today. 
This fun, fascinating, science-based, Cravings-Crushing, Quick-Start Guide will whisk you away from temptation for sugary, salty, fatty junk non-foods and and into the glorious, delicious, liberating world of self-control.
Welcome to the Cravings-Crushing Community. 
Please tell us here, on this blog, which of these tools you like best.