Type 1 diabetics who keep their blood sugar levels close to normal can cut their risk of cardiovascular disease by about 50 percent and their risk of heart attack and stroke by 57 percent, a new study finds. And these results are much better than those achieved by cholesterol or blood pressure drugs, researchers reported at the annual scientific meeting of the American Diabetes Association.
"It's pretty astounding," ADA scientific director Richard Kahn told USA Today. "This is just major. No other study has shown an effect of glucose control on cardiovascular disease."
The study adds to the mounting evidence showing that type 1 diabetics who quickly, tightly control their glucose can lower their risk of developing debilitating complications from their disease. This clinical trial studied 1,441 people with type 1 diabetes (formerly called juvenile diabetes). Of the 18.2 million Americans with diabetes, 10 percent (or 1.8 million people) have type 1 diabetes.
Studies also are under way to find out if reducing blood sugar levels in type 2 diabetes patients would yield similar benefits. "There is no reason to think tight glucose control might not be of benefit to the type 2 population," study co-chair David Nathan, director of clinical research at Massachusetts General Hospital.
"The take-home message is that good glucose control should be started as early as possible to delay or prevent serious diabetes-related complications," said Alan D. Cherrington, Ph.D., president of the American Diabetes Association.
Please follow and like us: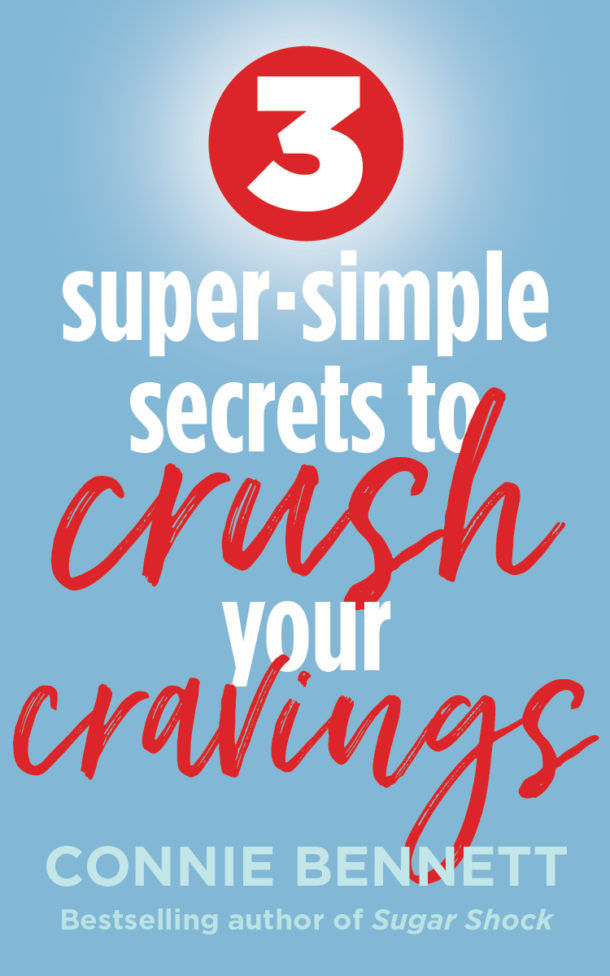 Get Your FREE Cravings-Crushing, Quick-Start Guide!
Do your cravings make you frustrated, frazzled and overweight?
Get Your FREE download now to Crush Your Cravings, starting today. 
This fun, fascinating, science-based, Cravings-Crushing, Quick-Start Guide will whisk you away from temptation for sugary, salty, fatty junk non-foods and and into the glorious, delicious, liberating world of self-control.
Welcome to the Cravings-Crushing Community. 
Please tell us here, on this blog, which of these tools you like best.