"Rock bottom became the solid foundation on which I rebuilt my life." – Inspirational words from J.K. Rowling on how she dealt with hitting rock bottom, which resulted in the creation of the successful Harry Potter book series with worldwide-following that boasts of movies met with multi-million dollar world-wide box-office success, toys and hundreds of Harry Potter fan memorabilia.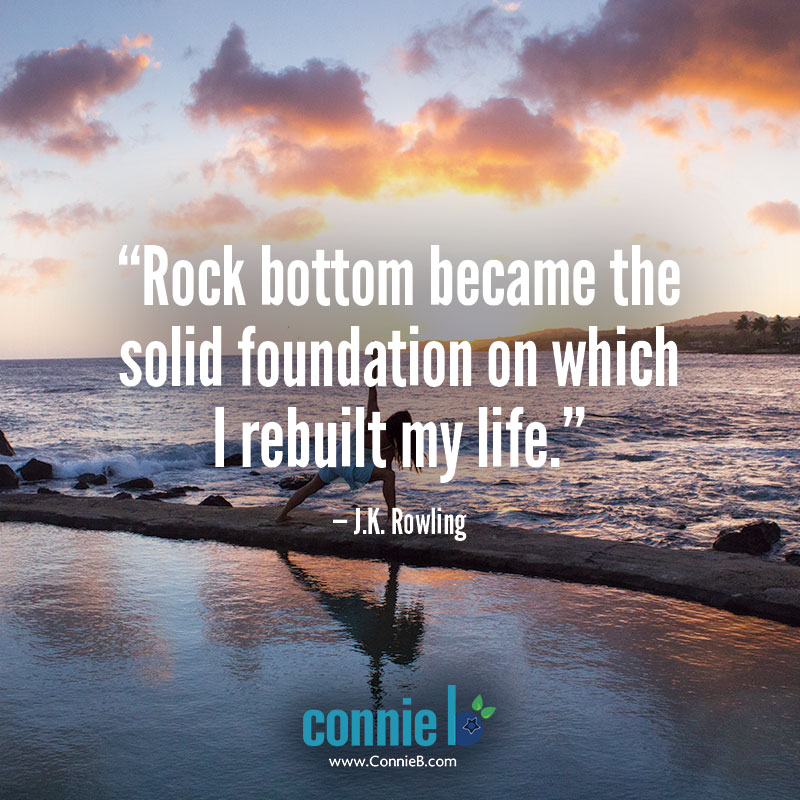 Share this inspiring message with your friends, colleagues and loved ones.
Please come back every week to get motivated, encouraged and/or entertained by a Shareable Image or Fun Cartoon.
Click here to see my complete collection of Shareable Images and Fun Cartoons. Then share them via Facebook, Twitter, Pinterest and LinkedIn.