Well, I'll be darned.
A Canadian study shows that there just might be partial credence to the popular phrase, "An apple a day keeps the doctor away."
Indeed, researchers at Agriculture and Agri-Food Canada examined levels of antioxidants in eight varieties of the crunchy fruit and found that the popular Red Delicious apple — the most common variety grown in the U.S. — contains the highest concentration of these health-enhancing chemicals.
But, "to get the most bang for your bite, be sure to eat the peel… because the skin of contains more than six times the antioxidant activity than the flesh, the Associated Press reported about the study, to be published in the June 29 issue of the Journal of Agricultural and Food Chemistry.
Thanks to mercola.com for alerting us to this exciting news about a fruit that contains naturally occuring sugars and nutrients. (This site is a hugely popular website and great source for up-to-date nutrition news and information.)
And why should we care about oxidation and antioxidants?
The well-read Dr. Mercola, a Chicago-area based osteopath, explains that oxidation is "one of the major mechanisms of aging and it is facilitated by free radicals."
Thus, getting antioxidants "in your food are one of the best ways to counter the age-accelerating damage that free radicals produce," he adds.
But don't take this as a license to gorge on apples. You want to avoid eating excessive excessive amounts of them, Dr. Mercola says.
That's because, even though the sugars are naturally occurring, fruits still "can cause an increase in your insulin levels, which is one of the major causes of chronic diseases," Dr. Mercola notes.
Apples still don't hold a candle to cranberries, blueberries, and blackberries, which are the highest-ranking antioxidant food sources, Dr. Mercola points out. Also high in antioxidants are beans, artichokes, pecans, walnuts, hazelnuts, ground cloves and cinnamon, and oregano.
Please follow and like us: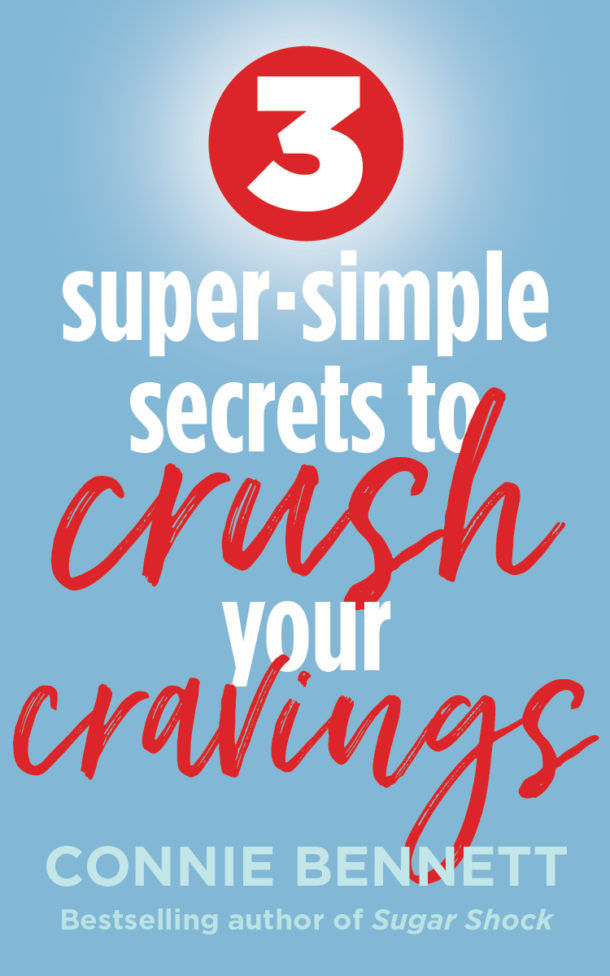 Get Your FREE Cravings-Crushing, Quick-Start Guide!
Do your cravings make you frustrated, frazzled and overweight?
Get Your FREE download now to Crush Your Cravings, starting today. 
This fun, fascinating, science-based, Cravings-Crushing, Quick-Start Guide will whisk you away from temptation for sugary, salty, fatty junk non-foods and and into the glorious, delicious, liberating world of self-control.
Welcome to the Cravings-Crushing Community. 
Please tell us here, on this blog, which of these tools you like best.