It's Cravings-Crushing Monday, on the second day of the year…
So you're cordially invited to my free webinar at 5 pm PST (or 7 pm CS or 8 pm EST) in which you'll find out How to Stick to New Year's Resolutions to Crush Cravings, Shed Excess Weight & Step Into Willpower.
SIGN UP NOW to join us later so you can find out how to Crush Your Cravings for good.
[shareable cite="Connie Bennett, The Cravings Ninja"] Crush Your Cravings, starting today.[/shareable]
In today's webinar — just sign up here — you'll also Discover Super-Simple, Powerful, Proven Ways to Triumph Over  Cravings for Sugar, White Flour, Fat & Junk Foods.
You'll get super-simple, research-based, extra-strong techniques so you will stick to your New Year's diet resolution to kick sugary junk foods, carbage (my phrase for carb garbage), fatty snacks and other junk foods. And, of course, you'll find out how to choose only healthy, sugar-free, nutrient-packed foods.
In our life-changing webinar today, you'll discover:
How a Whopping 77 percent of people stick to their New Year's resolutions for only one little week! (That's what the startling research finds.)
How Cravings are The Single Biggest Reason You'll Break Your New Year's Resolutions. (This info will make you go, "Oh, of course!")
10 Other Reasons You've broken your previous New Year's Resolutions to eat well and slim down.
What Percentage of People Get Sudden, Demanding, Aggravating Cravings for Sugar, Flour, Fat or Salt. (Bet you'll be quite shocked! It's alarming.)
The Dreadful Consequences of Caving Into Your Cravings. (You'll get frightened to eat better and to ditch nutrient-stripped junk foods.)
How "Fast-and-Convenient" Is Both Your Enemy and Your Ally. (This is how you'll Crack the Cravings Code.)
The Handy Cravings-Crushing Trick™ to Resist Temptations Galore. (Great for when you go to the movies, watch TV with your honey or do errands in the Junk Food Jungle. You'll be surprised by how easy it is to say no to junk foods.)
The Turn-On-Your Willpower™ Tactic. (Ideal for bakeries, supermarkets, malls or any place you're tempted to Cave Into Your Cravings.)
How to Surf the Urge. (This is an easy way to finally break seductive chocolate's powerful spell on you.)
How to Crush Your Cravings for Good, slim down and Take Back Your Willpower this year. . (You'll discover how to easily become a New, Slimmer You with my compassionate help and guidance..)
Register now for this life-changing webinar.
See you later!
Please follow and like us: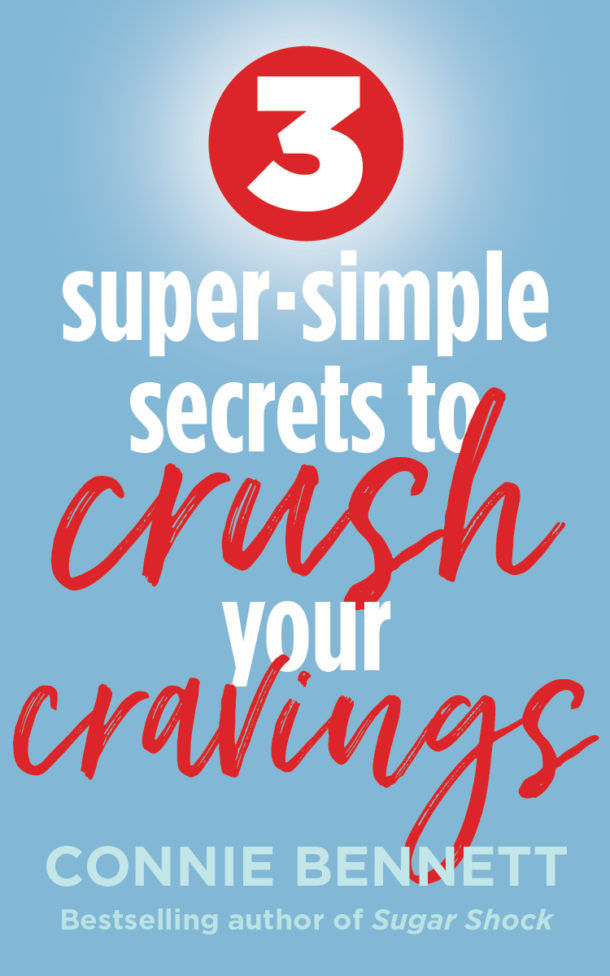 Get Your FREE Cravings-Crushing, Quick-Start Guide!
Do your cravings make you frustrated, frazzled and overweight?
Get Your FREE download now to Crush Your Cravings, starting today. 
This fun, fascinating, science-based, Cravings-Crushing, Quick-Start Guide will whisk you away from temptation for sugary, salty, fatty junk non-foods and and into the glorious, delicious, liberating world of self-control.
Welcome to the Cravings-Crushing Community. 
Please tell us here, on this blog, which of these tools you like best.