Join the Conversation: Share Your Thoughts. Post Comments Here Now.
Have you heard about the Mom, who was berated and then fined $10 for not including grains in her child's school lunch?
Seriously! A mother had to fork over $10, because she didn't add gluten to her kid's allegedly healthy lunch.
To make the lunch more well-rounded, the school then added some gluten-filled Ritz Crackers.
I'm saddened, appalled, and disheartened to discover that children — many of whom may be allergeic or sensitive to gluten, grains and sugar — may be encouraged to eat the very foods that they should avoid.
Admittedly, this is only one such instance (and overseas, too), but I believe this incident exemplifies the problem worldwide.
Both adults and children here in the United States and abroad are often being brainwashed or programmed to eat potentially dangerous, processed grains.
Small wonder then that millions of children and adults worldwide are suffering from obesity, type 2 diabetes and early death.
To learn about the dangers of gluten on your brain, I invite you to listen to this recent Gab with the Gurus Show, during which I interviewed Dr. Perlmutter, author of the bestselling book, Grain Brain.: The Surprising Truth About Wheat, Carbs, and Sugar — Your Brain's Silent Killers.
 
Special thanks: I'm very grateful to Weighty Matters, Boing Boing,, as well as Mark Freuenfelder and Dr. David Perlmutter, for the heads-up about this sad carb catch.
Join the Conversation. What would you do if your child's school berated you for not including grains in his or her lunch? Post your thoughts here.
Please follow and like us: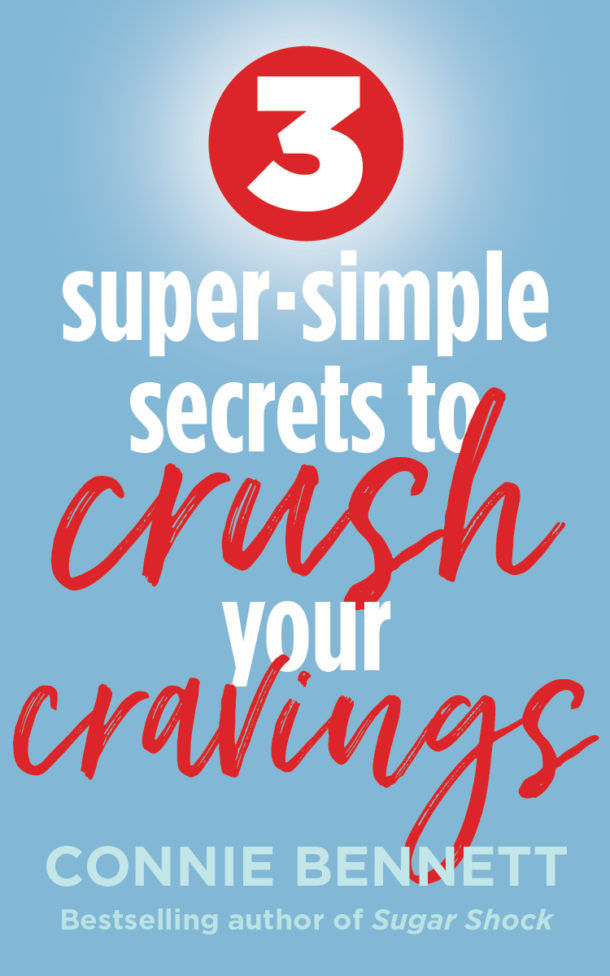 Get Your FREE Cravings-Crushing, Quick-Start Guide!
Do your cravings make you frustrated, frazzled and overweight?
Get Your FREE download now to Crush Your Cravings, starting today. 
This fun, fascinating, science-based, Cravings-Crushing, Quick-Start Guide will whisk you away from temptation for sugary, salty, fatty junk non-foods and and into the glorious, delicious, liberating world of self-control.
Welcome to the Cravings-Crushing Community. 
Please tell us here, on this blog, which of these tools you like best.