There I was, along with some dozen other women (and one lone guy), at a happening manicure parlor on the afternoon of July 4 in the Big City.
An adorable, big-eyed, brown-haired, two-year-old baby girl sits calmly in her baby carriage, enthralled by the people around her, while her mom gets a beauty treatment nearby.
The mother has an idea to soothe her tot: Before leaving her tot behind for five minutes (to go to an ATM so she can pay for her pedicure), she whips out a red lollipop from her bag, unwraps it, slips it into her baby's mouth, and lovingly coos, "Here, honey, you can have this while I'm gone."
For the next few minutes, I watched enthralled: The smart tot spurns the red sticky candy part of the lollipop, pulls it out of her mouth, flips it around and starts sucking and chewing on the white stick at the end of the candy. She didn't want the sweet taste!
When the baby's mother returns, cash in hand, she looks puzzled at her child's fawning attentiveness to the white stick and complete lack of interest in the red lollipop.
"No, honey, you're suppposed to eat it the other way," the mystified mom corrects her little girl. The adult then quickly graps the white stick out of child's mouth and puts the red sucker in instead.
Fascinating! Depressing! Scary!
This kind of scene is being played out all across America, and it's one I've witnessed all too often: A well-meaning, blithely unaware mom or dad sets in motion a sugar habit in her or his child (or children). Incidents such as these, piled one on top of another, year after year, pave the way for a hard-to-undo attraction and attachment to sweets.
Not only that but millions of mothers and fathers alike — well-intentioned, of course — are subtly, subconsciously reinforcing the notion that candy, cookies, and any kind of special family dessert are a way to show love.
The message that afternoon was this: A lollipop = love.
Whenever I'm unwittingly privvy to such scenes, it becomes overly obvious to me that we need to teach parents nationwide that their allegedly loving, here-take-this-candy actions could ultimately harm the health of the children they love.
Please, if you're a parent, pay attention to the attitude you illustrate towards candy, cookies, cakes, and more.
If you're hooked on sweets, your kids could grow up overly attached, too. But, on the flip side, if you set a good example by eating healthily, your children will, too.
And, please, don't just give kids a sweet "treat" just to get them out of your hair or to placate them — that' s just not the ideal way of showing that you care.
Need some help to kick your sugar habit? Join my free online KickSugar group.
Please follow and like us: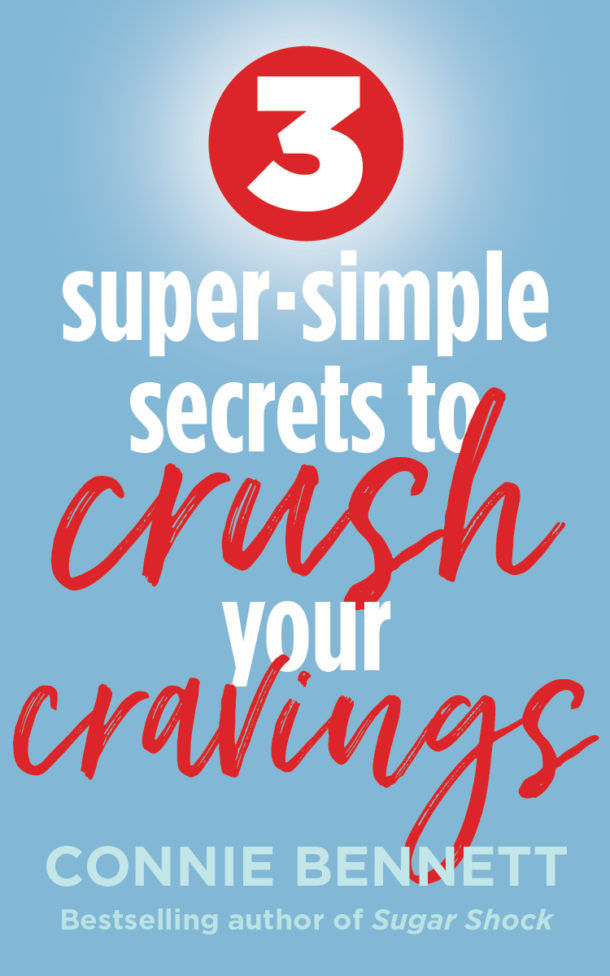 Get Your FREE Cravings-Crushing, Quick-Start Guide!
Do your cravings make you frustrated, frazzled and overweight?
Get Your FREE download now to Crush Your Cravings, starting today. 
This fun, fascinating, science-based, Cravings-Crushing, Quick-Start Guide will whisk you away from temptation for sugary, salty, fatty junk non-foods and and into the glorious, delicious, liberating world of self-control.
Welcome to the Cravings-Crushing Community. 
Please tell us here, on this blog, which of these tools you like best.