Tomatoes are so naturally juicy, succulent and sweet, especially the ones I get straight from the farmer through my CSA.
So I'm always baffled when I pick up a jar or can of tomato sauce and it's loaded with sugars, often high fructose corn syrup.
Well, astute reporter Charles Ferruzza for the Kansas City paper, The Pitch, unraveled the truth about why some tomato sauces were so sweet at restaurants he was reviewing.
The chefs were adding sugar — an idea they apparently got from some Italian authors, Ferruzza found.
Come on, folks, since we know that eating excessive sweets can lead to diseases and health issues galore (as I reveal in SUGAR SHOCK!), why add sugar to tomato sauce?
Besides, all that sugar just triggers more desire of the same.
Adding sugar to tomato sauces or other foods — especially at a nice
restaurant — are just NOT needed. Besides, in my mind, now that I'm
used to savoring the natural flavor or fruits and veggies, foods tastes
worse when you add all that sugar.
This slipping-sugar-into-foods habit on the part of chefs just so
infuriates me! At restaurants, I always ask if there's sugar or honey
added, and I'm often absolutely shocked to learn that they've added it
into the most unlikely foods!
And what's this nonsense about customers wanting it that way? I
don't buy that. If chefs didn't put sugar into tomato sauce or ceviche
or salad dressings, no one would know, I'm convinced!
Oops, I shouldn't be posting here now! I'm supposed to be atoning not working.
Please follow and like us: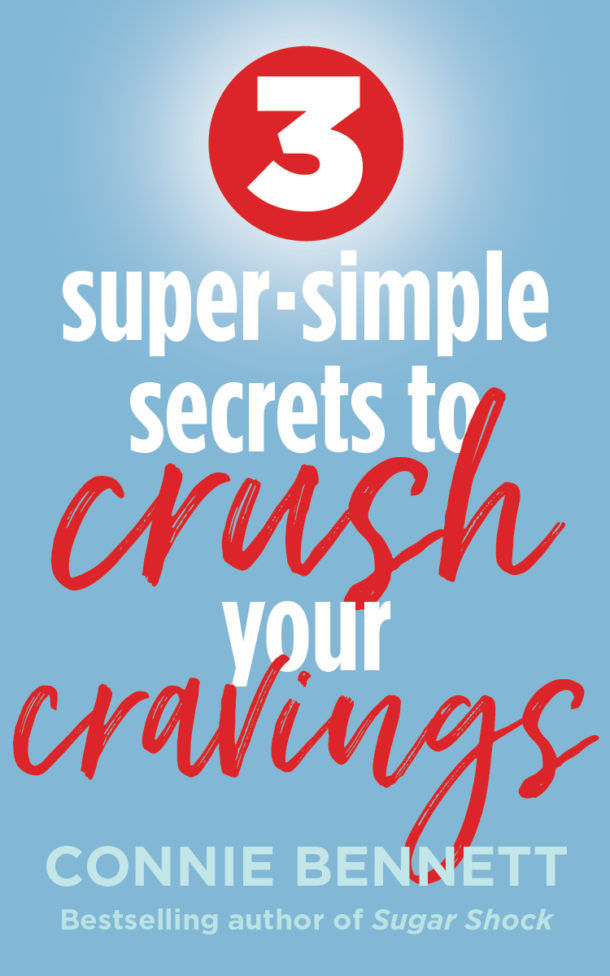 Get Your FREE Cravings-Crushing, Quick-Start Guide!
Do your cravings make you frustrated, frazzled and overweight?
Get Your FREE download now to Crush Your Cravings, starting today. 
This fun, fascinating, science-based, Cravings-Crushing, Quick-Start Guide will whisk you away from temptation for sugary, salty, fatty junk non-foods and and into the glorious, delicious, liberating world of self-control.
Welcome to the Cravings-Crushing Community. 
Please tell us here, on this blog, which of these tools you like best.