I've been busy lately doing a video for a contest sponsored by Hay House for attendees of a recent Movers & Shakers conference.
In this video, I'm answering the question that I most often get from clients. Everyone wants to know: "What should i do first to tackle my sugar addiction or other bad habit."
So watch this to get my ABC's to Break Free. Please make sure to watch to the end for an entertaining, surprising, humorous conclusion. Please let me know what you think.
Please follow and like us: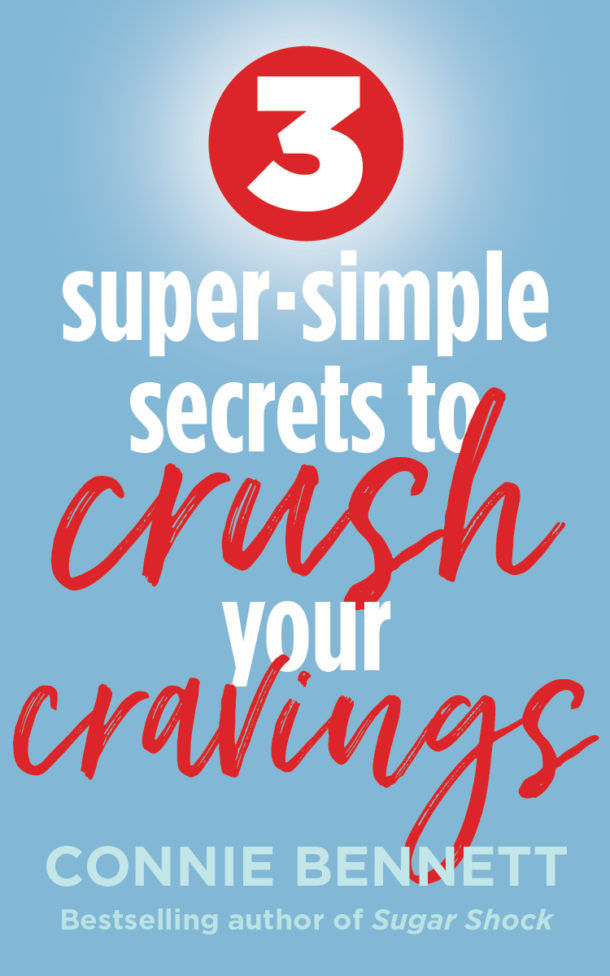 Get Your FREE Cravings-Crushing, Quick-Start Guide!
Do your cravings make you frustrated, frazzled and overweight?
Get Your FREE download now to Crush Your Cravings, starting today. 
This fun, fascinating, science-based, Cravings-Crushing, Quick-Start Guide will whisk you away from temptation for sugary, salty, fatty junk non-foods and and into the glorious, delicious, liberating world of self-control.
Welcome to the Cravings-Crushing Community. 
Please tell us here, on this blog, which of these tools you like best.