You may chose from a variety of programs to help you let go of your sugar addiction, Get a Life that Rocks, learn how to be an author or writer and manage your stress with ease.
Just click now on any of the following to learn more and order about these life-changing programs.
Break Free of Your Sugar Addiction in 7 Weeks (With 2 Bonus
Gifts)
How to Write How-To Articles with Publicity Hound Joan
Stewart
Fast Track Kick-Sugar Countdown Program
Don't Mess With Stress to Kick Sugar with Dr. Jill Baron
Check back to this Sugar Shock Blog to learn about other upcoming programs.
Just about every month (except when on book deadline), I offer at least one free teleseminar/webinar.
Also, you're invited to listen to my Gab with the Gurus Radio Show., where I interview experts in a variety of fields most Wednesdays at 2 pm EST. You can listen live or later at www.GabWithTheGurus.com.
Please follow and like us: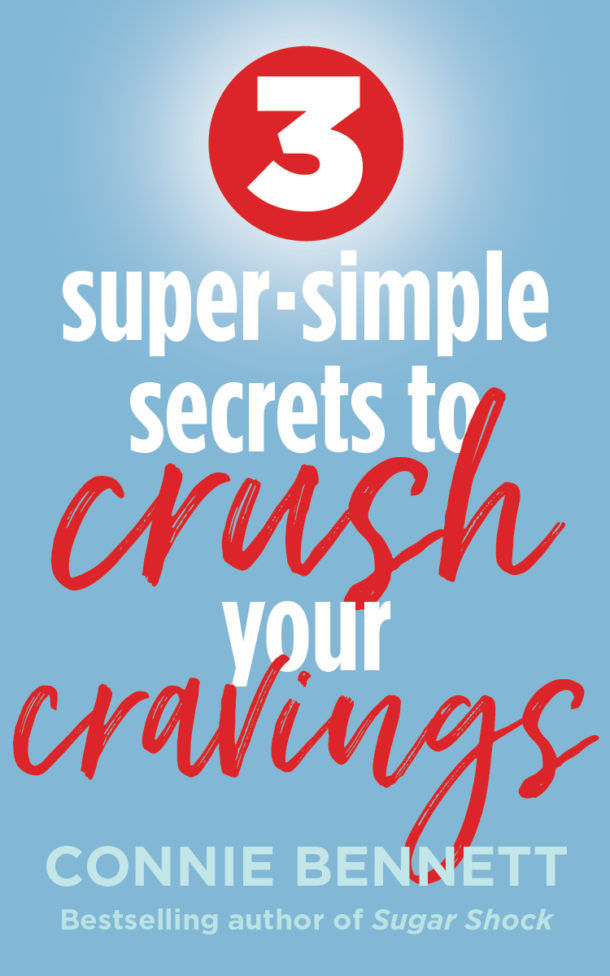 Get Your FREE Cravings-Crushing, Quick-Start Guide!
Do your cravings make you frustrated, frazzled and overweight?
Get Your FREE download now to Crush Your Cravings, starting today. 
This fun, fascinating, science-based, Cravings-Crushing, Quick-Start Guide will whisk you away from temptation for sugary, salty, fatty junk non-foods and and into the glorious, delicious, liberating world of self-control.
Welcome to the Cravings-Crushing Community. 
Please tell us here, on this blog, which of these tools you like best.