Thank to Michelle Obama's crusade to combat children's obesity, major food companies such as PepsiCo and Kraft Foods are changing their products.
She is, in fact, "defining defining her role as first lady by taking on the $600 billion food and beverage industries in a quest to end childhood obesity within a generation," observes Kate Andersen Brower of Bloomberg Business Week, in an artticle entitled, "Michelle Obama's 'Spotlight' on Obesity Enlists Kraft, PepsiCo."
"Her lobbying of companies to make products healthier, labels easier to read and limit marketing of unhealthy foods to kids is paying off," Brower observes.
A month after she began her campaign, "PepsiCo Inc., the world's second-largest food and beverage company, pledged to stop selling full-sugar soft drinks in schools by 2012." In addition, Kraft Foods Inc., the maker of Oreo cookies and Oscar Mayer lunch meats, jumped on board, announcing that it would further reduce the sodium content of its products..
Reporter Brower points out that the first lady's efforts are part of a "movement to recast what the food industry is selling," according to David Kessler, who was Food and Drug Administration commissioner from 1990 to 1997. "She puts the spotlight on the issue like few others can," Kessler told Brower.
The American Beverage Association — which represents soda companies — has now joined Michelle Obama's effort by running a national ad, which claims that the industry is committed to reducing beverage calories in schools by 88 percent.
Things started happening after a well-publicized meeting in Washington on March 16 when the first lady addressed members of the Grocery Manufacturers Association, which represents major food companies such as Kraft and PepsiCo. At that GMA meeting, Obama urged the companies to reduce sugar, fat and salt in their products and "to move faster and to go farther" to make them healthier.
The first lady has "accelerated our focus," Kraft's president of health and wellness, Rhonda Jordan, told the Bloomberg Business Week reporter Brower, who then quotes Patrick Basham, an adjunct scholar at the Cato Institute, a Washington-based research group that promotes libertarian policies.
Basham believes that the first lady's anti-obesity efforts are "in sync with public skepticism about `the motives of big business' in the wake of the deepest economic crisis since the Great Depression." He also believes that the recent moves by the companies may be an effort to prevent government crackdown.
"The food industry is terrified of being either legislated out of business or so regulated they won't be able to do what they want," Basham told Brower.
What's intriguing is that Michelle Obama became concerned about child nutrition for personal reasons.
She told audiences at a National PTA Conference in Arlington, Virginia, on March 10, that she got a "wakeup call" when her pediatrician voiced concern about her family's eating habits.
While I applaud the first lady's efforts, as always, no matter what changes the large food companies institute, I encourage people to reduce or even eliminate their consumption of processed foods.
Vegetables and fruits that come courtesy of Mother Nature are best for our bodies. Plus, they taste better — something you'll discover after you cut back on processed carbs.
We just don't need to consume large quantities of packaged foods that usually have been extensively processed, with sugar, fat and salt added.
Please follow and like us: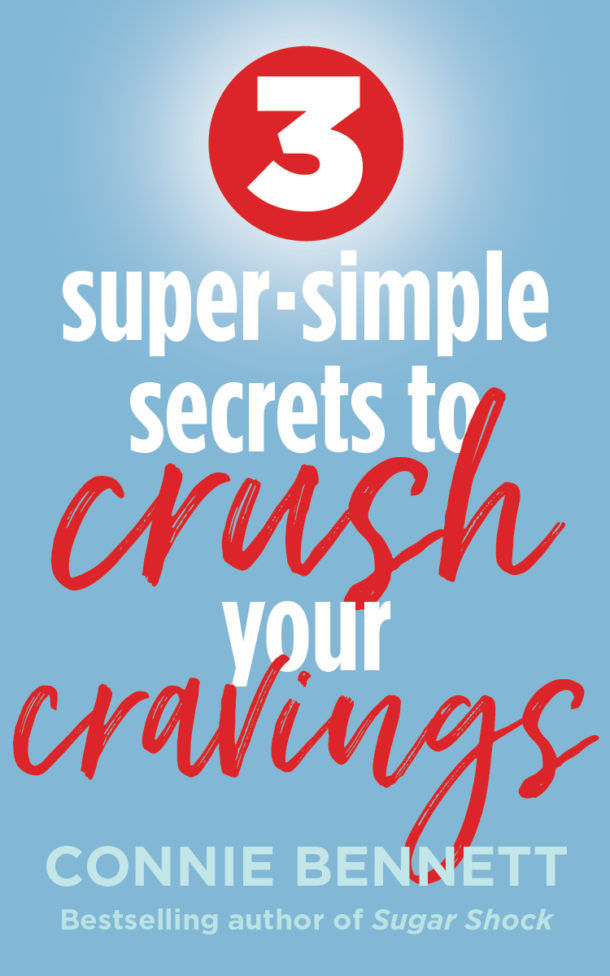 Get Your FREE Cravings-Crushing, Quick-Start Guide!
Do your cravings make you frustrated, frazzled and overweight?
Get Your FREE download now to Crush Your Cravings, starting today. 
This fun, fascinating, science-based, Cravings-Crushing, Quick-Start Guide will whisk you away from temptation for sugary, salty, fatty junk non-foods and and into the glorious, delicious, liberating world of self-control.
Welcome to the Cravings-Crushing Community. 
Please tell us here, on this blog, which of these tools you like best.