Today, for Follow Friday, I want to introduce you to the magnetic, mesmerizing Lynn Rose.
Recently, I had the pleasure of spending an entire weekend watching Lynn in action and Wow!
I began to think, "I want to have that kind of a compelling, endearing, compassionate presence."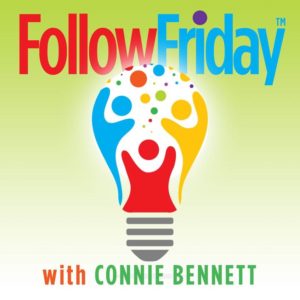 So, I'm now going to work privately with Lynn so I can be a compelling speaker, too.
Plus, I plan to attend an amazing event with Lynn on April 13 to 14 in Los Angeles.
So now, I want to share with you about this amazing speaker and trainer.
If you're an author, speaker or motivational leader, I invite you to find about Lynn's The Power to Wow event next month in L.A.
In this very hands-on, interactive, transformative The Power to Wow event, you will learn how to:
Speak fearlessly, authentically and powerfully so you create The WOW Effect every time you speak (on stage, with clients or on video).
Be a master at instantly connecting powerfully with your audience or clients and make extraordinary impact any and every time you hit the stage or are in the media.
Banish barriers that could ever hold you back in any way (nothing can stop you from being your best ever again!)
Be completely who YOU are, free of all the "shoulds."
The Four Secret distinctions that ensure you have any crowd or person mesmerized by you.
Avoid the five mistakes many professional speakers make.
Master your ability to shift your attitude and feelings in an INSTANT so you can always stand in your power.
Speak off the top of your head — in the spur of the moment — in any situation. (You'll never have to again rely on notes or Powerpoint.)
Uncover what may be hiding from your view that's acting like a foot on the brake of going for it in  your speaking, career or your life and how to release that and finally have ease of pursuing your passion.
Fully unleash and discover what is your unique inner brilliance.
Possess the #1 ingredient that makes you a consistently masterful speaker.
Make a simple, little known adjustment of your body language and posture so that your presence can come ALIVE!
How to use your voice in a commanding way.
Boost your confidence.
Possess the secret technique that works every time TIME to get a crowd of even thousands quiet!
Know how to create energy even when you're dog tired!
Reach your next greatest level of mastery in your presentations — no matter where your experience level is right now!
https://stetsonpainting.com/whychooseus/ viagra without prescription usa ​​​​​
If you attend, let me know so we can meet!
For information about Lynn Rose's event on April 13 and 14, go to:
www.ThePowerToWOW.com

Please note that for Follow Friday, I do NOT take a referral or affiliate fee. I simply recommend people, products and events that I endorse. However, if the person or group I refer likes, he or she donate to my favorite charity, the Hypoglycemia Support Foundation. But that's not necessary.
Got an idea about what to feature on Follow Friday? Let me know here.