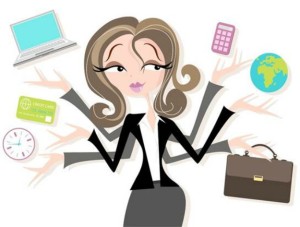 Oh no, it's happening again.
I'm not rushing into the arms of carbs or sweets or junk foods, but I'm now dealing with something that many women and men face.
I've overextended myself again.
Can you relate?
Many of us ladies and men have a to-do list that's a mile long.
We need to go to the grocery store (preferably a good one for healthy nibbles and necessities), we need  to get that report done, and of course, we need to be there for our loved ones.
You know how it goes — the never-ending list errands go on and on and on.
Well, I've slipped yet again.
I've totally overextended myself.  And I'm so completely knocked out.
Sure, it may be the Lyme disease I got a few years back, and which periodically wipes me out.