Are you like a trapped hamster, who endlessly spins on a wheel while stuffing your face with licorice, ice cream and chips? Worse still, are you rushing towards depression, cancer and diabetes.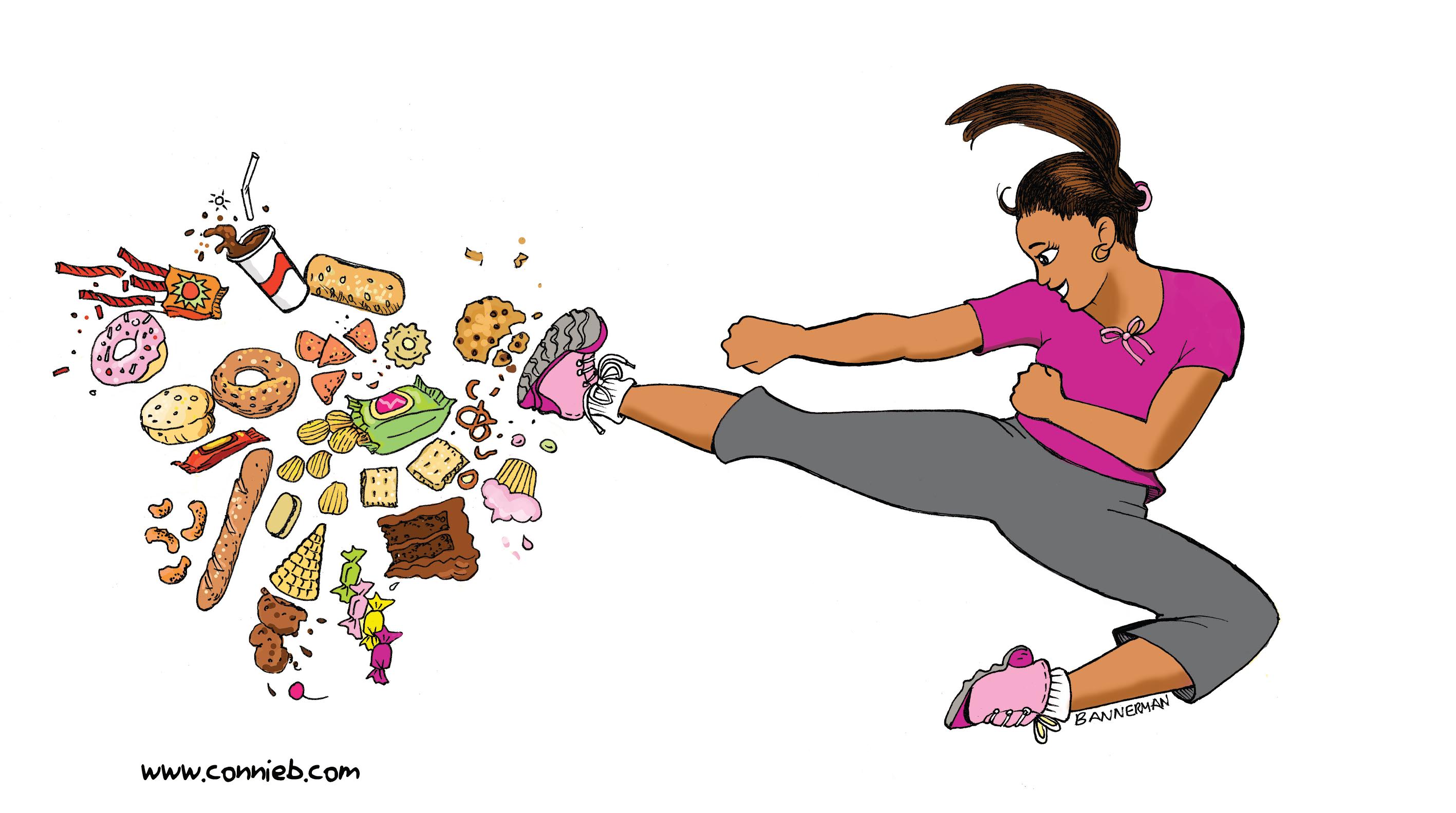 But what's keeping you trapped? Cravings.
After years of research, I've come to the inevitable conclusion that you keep bingeing on dangerous, processed junk foods because you can't escape your cravings.
To help you, a little over a year ago, I began a weekly series, Cravings-Crushing Monday, to bring you fast, subtle, powerful tools to help you Crush Your Cravings.
As your Cravings Ninja™, I'm here to show you how to achieve Sweet Victory over your powerful cravings for junk foods full of sugar, carbs, fat and salt so you can easily, quickly  ignore temptation, shed pounds, and step into your willpower.
So why am I talking about your need to become a "Cravings Ninja"?