Do you feel anxious, overwhelmed or stressed out? Would you like help to calm down, sleep better, and Crush Your Cravings? Even better, what if you could quiet your mind, easily relax, cut out insomnia and calm your cravings withotu taking drugs?
You may want to try GABA (Gamma-aminobutyric acid, or GABA), a neurotransmitter that sends chemical messages through the brain and the nervous system. 
Today's blog post—which was inspired by my own anxiety over housing and health challenges and my rediscovering GABA, thanks to a nutritionist—is excerpted from two informative posts (here and here) by Trudy Scott, Food Mood Expert and Nutritionist.
"GABA (Gamma-aminobutyric acid) is one of my top nutrient recommendations for clients with physical tension, anxiety, overwhelm and panic attacks.
I'm often asked if it really works and is it even worth taking so here is some feedback from practitioners from the Anxiety Summit, all of whom I consider experts on the topic.
Julia Ross, MFT, pioneer in the field of amino acid therapy, my mentor and the author of The Mood Cure and The Diet Cure, shares this wisdom about GABA during our interview: Eliminating Anxiety: Amino Acid Therapy and Adrenal Balancing on season 1 of the Anxiety Summit:
"Among other things, GABA relaxes the nerves in the muscles in the body. One of the most common kinds of feedback that we get from people who are doing a GABA trial is that it seems to take effect so quickly. This may be because, unlike tryptophan, which has to be converted into serotonin, GABA is the neurotransmitter and the amino acid all in one and requires no conversion.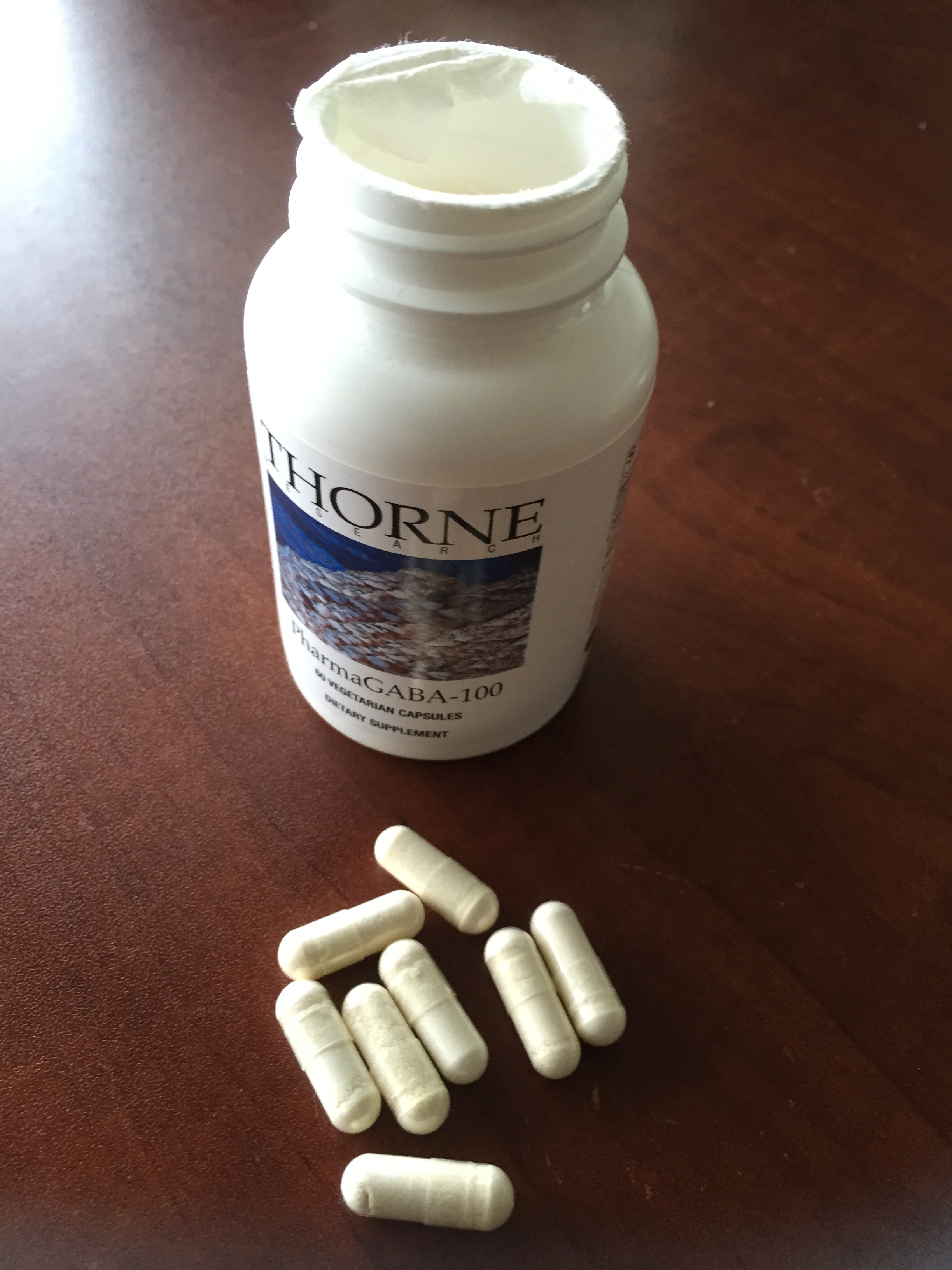 There isn't often a GABA discussion when the topic of the blood-brain-barrier doesn't come up and whether GABA actually does work. Of course, Julia addresses this too:
"There is a myth going around, based on one old study, that GABA doesn't cross into the brain, that it doesn't cross the blood-brain barrier. But there are other studies that show that it does [here is a paper published earlier this year], and our clinical experience is overwhelming. This is the most popular trial that we do, the GABA trial, using only 100 mg. It zips right into the brain, and people immediately feel relaxed physically and mentally."
[Note from Connie: Trudy even shares that she has been a "GABA girl."
I see this with my clients on a daily basis and I can certainly attest to that personally too. I like to share that I was a "GABA girl": when I had my terrible anxiety and panic attacks in my late 30s anxiety, GABA worked beautifully for me. It was amazing and life-changing! Zero anxiety and no more panic attacks!