Have you seen the new Shock Funnies™, which recently made their debut here, on this Sugar Shock Blog?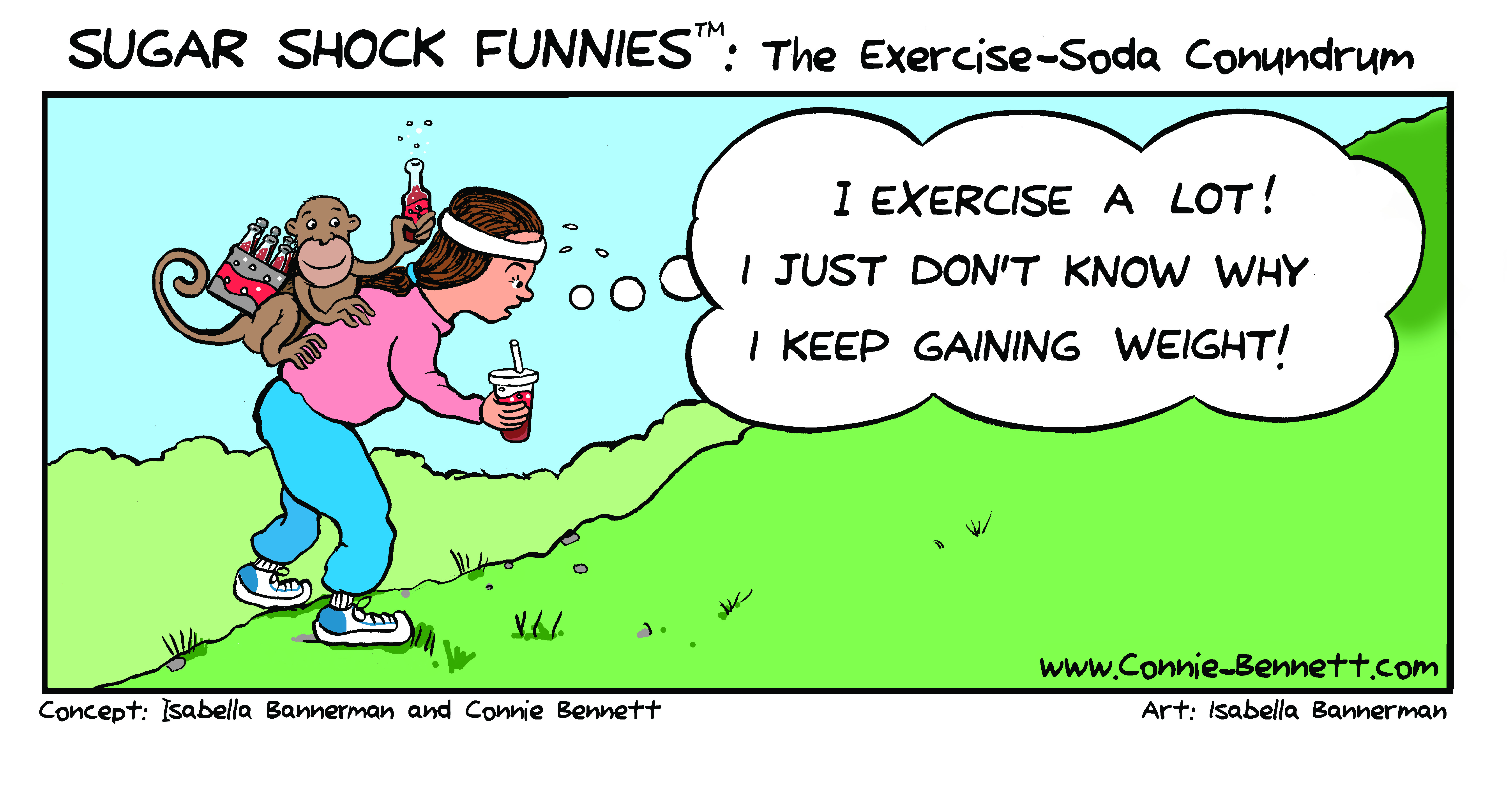 Why, you may wonder, am I inviting you to laugh at serious health and health and wellness subjects? That's because humor is powerful.
Smiling or laughing about something serious can inspire you to make positive changes.
Indeed, back in 1998, before I kicked sugar, I saw the humor in my sugar-seeking behavior.
Likewise, in 2012, after my Carb Relapse, I found silliness in my carb-crazed bingeing.
So let me help you laugh or smile and then change for the better.
To see all Sugar Shock Funnies, go here.
And, of course, feel free to share Sugar Shock Funnies with your friends, loved ones, and social media colleagues so they'll smile, chuckle, think and change, too.
Read on to get the Permissions to Use Guidelines.