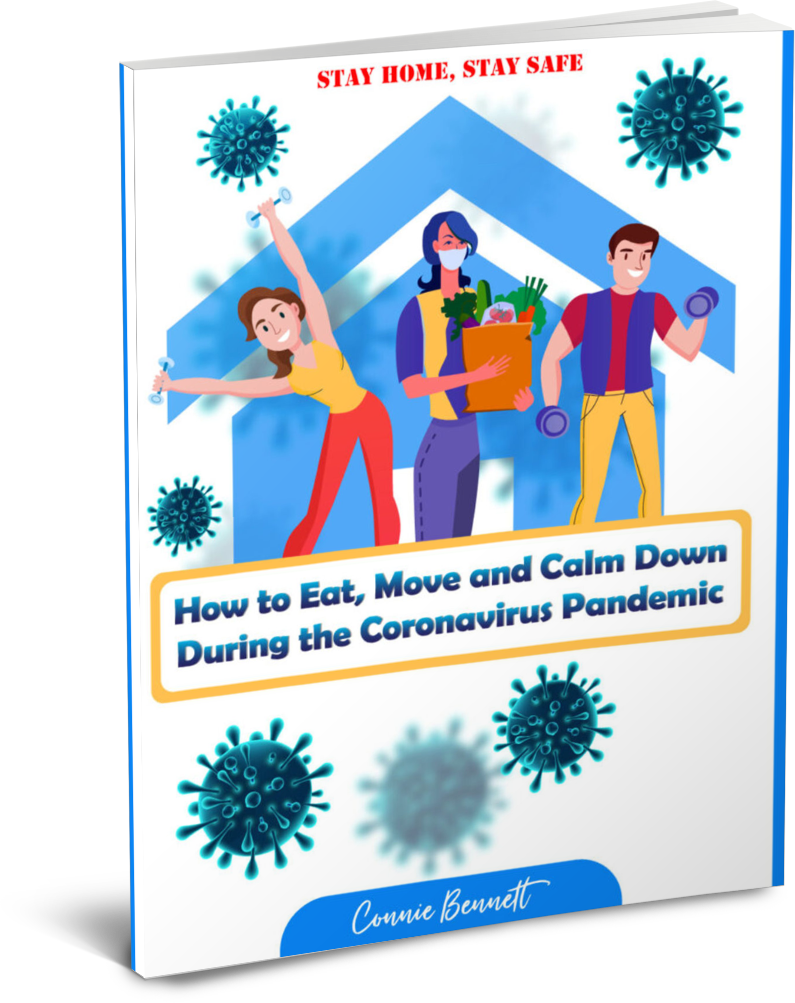 You do NOT have to get "The Corona 15" (gaining fifteen pounds while in lockdown as college freshman do).
While you're homebound, you can slim down, get in the best shape of your life, and calmly claim the awesome body you crave.
Get your free ebook now so you can avoid Corona 15 and learn How to Eat, Move and Calm Down in Lockdown.