Imagine being able to zip up your jeans without having to suck in your stomach.

Did I get your attention? I hope so.
So, think about how great it would be to slip into your skinny
jeans. Plus, feel how great it would be to get fit, boost your energy,
to live like a champion and to let go of your self-sabotage, stress and
feelings of unworthiness.
To learn how to do all of that, join seven of us experts for a free, four-week Skinny Jeans Telesummit, which is now being offered taking place Tuesday and Wednesdays at 2 pm EST (11 am PST) until June 8. 

This event is brought to you by my friend Ashley Mahaffey, a certified personal trainer and fitness strategy expert.
For the Skinny Jeans Telesummit,
Heather Fleming, Dr. Melissa McCreery, Sean Croxton, Ann Vertel, Dr.
Dennis Waitley, Ashley and I will help you get fit and healthy in mind
and body. 
You'll hear us help you succeed in:
Performance
Conscious nutrition
Hormone balancing
Stress reduction
Fat burning exercise
Champion visioning
Ending overeating and emotional-eating
Conquering your sugar addiction (That's my topic.)
Here's the remaining schedule for the Skinny Jeans Telesummit. All events take place at 2 pm Eastern (11 am Pacific.)
My program — Tuesday, May 25 – Connie Bennett
Wednesday, May 26 – Melissa McCreery
Tuesday, June 1 -  Ashley Mahaffey
Wednesday, June 2 – Sean Croxton
Tuesday, June 8 – Heather Fleming
Sign up now to join the free Skinny Jeans Telesummit.
Feel free to invite your friends and loved ones, too. Just send them to http://tinyurl.com/SkinnyJeansTelesummit-Connie
Please follow and like us: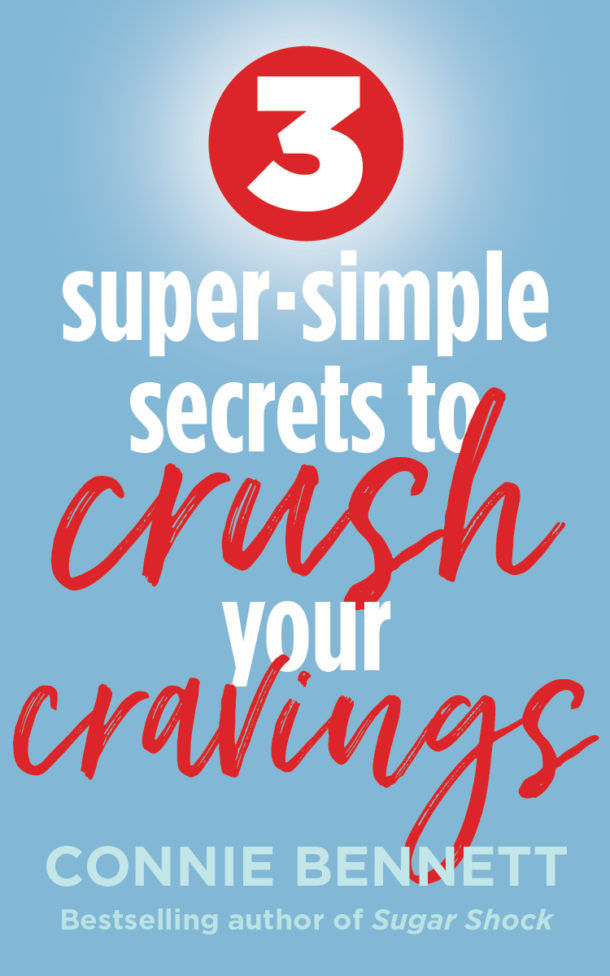 Get Your FREE Cravings-Crushing, Quick-Start Guide!
Do your cravings make you frustrated, frazzled and overweight?
Get Your FREE download now to Crush Your Cravings, starting today. 
This fun, fascinating, science-based, Cravings-Crushing, Quick-Start Guide will whisk you away from temptation for sugary, salty, fatty junk non-foods and and into the glorious, delicious, liberating world of self-control.
Welcome to the Cravings-Crushing Community. 
Please tell us here, on this blog, which of these tools you like best.