It's my pleasure to announce that my Gab with the Gurus Show will be resuming soon.
On Gab with the Gurus, you'll get inspired by motivating gurus (hence the title) from a variety of fields (such as health, wellness, personal empowerment, relationships, Law of Attraction, etc.)
These experts will give you powerful, life-changing insights, brilliant takeaways, and easy tactics, which you can immediately apply to your life. 
The reason I took a hiatus from Gab with the Gurus is that I needed to take ample time to do a great job researching, writing and editing my next book, I blew my diet! Now what?
Now, here's some more info about my Gab with the Gurus Show:
My first podcast, the Stop Sugar Shock Show, made its debut on July 10, 2007 with an episode featuring Jimmy Moore. In 2008, I renamed it Gab with the Gurus to more accurately reflect the show's broader scope.
I've had the pleasure to interview hundreds of the most empowering people, including Dr. Mehmet Oz, Suzanne Somers, Lisa Rinna, Montel Williams, Jack LaLanne, Marcy Shimoff and many more. (Read what some fans said about previous shows and guests.)
To learn more about the Gab with the Gurus, go here.
Now, click here here to find out how to submit guest ideas.
Please note that we're also seeking Associate Podcast Producers with a background in journalism, broadcasting or podcasting. Submit info about yourself here.
Stay tuned for announcements about upcoming interviews.
Contact Connie
Please follow and like us: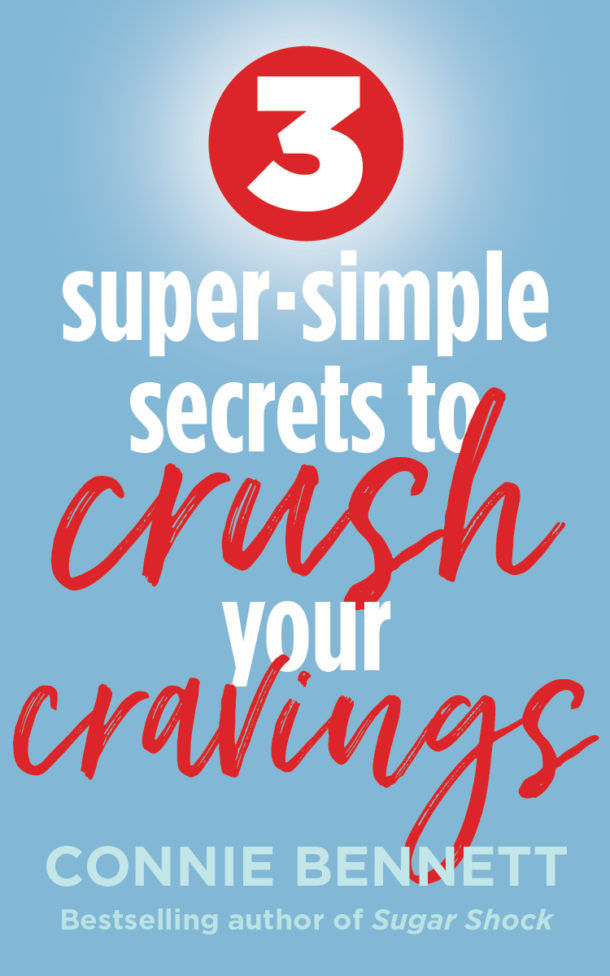 Get Your FREE Cravings-Crushing, Quick-Start Guide!
Do your cravings make you frustrated, frazzled and overweight?
Get Your FREE download now to Crush Your Cravings, starting today. 
This fun, fascinating, science-based, Cravings-Crushing, Quick-Start Guide will whisk you away from temptation for sugary, salty, fatty junk non-foods and and into the glorious, delicious, liberating world of self-control.
Welcome to the Cravings-Crushing Community. 
Please tell us here, on this blog, which of these tools you like best.